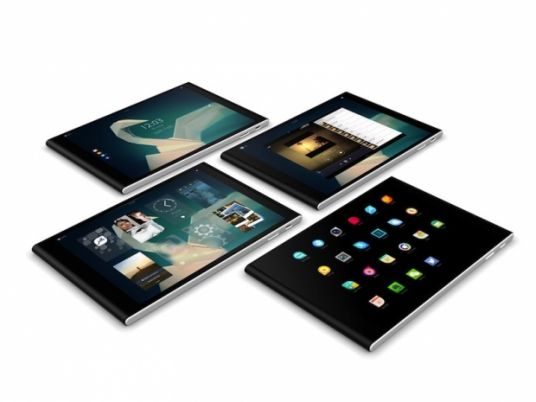 A touchscreen tablet, such as Apple's iPad, can be beneficial to people suffering from vision loss or visual impairments, a Canadian study has found. The device can be as effective as a traditional visual aid, but is less costly and is free from any associated stigma.
Apple's famous tablet has several advantages, including helping people suffering from vision loss see and read information more easily, researchers at Canada's Concordia University have found. The study is the first experimental evidence of its kind.
Concordia's researchers selected 100 participants aged 24 to 97, just over half of whom were suffering from age-related macular degeneration (AMD or ARMD). This degenerative disease affects the central area of the retina, leading to the progressive loss of central vision. This makes certain tasks, such as reading, more difficult. While there's currently no treatment that can restore sight in ARMD patients, several visual aids are on the market to help sufferers read more easily.
Researchers asked the volunteers a series of questions and tested their visual ability with an iPad and two traditional magnification devices. They compared the results to evaluate how reading rates varied from one device to the next.
Unsurprisingly, they found that most of the participants struggled to read small and medium-sized text. For a quarter of participants, reading larger text was considerably easier.
"What was interesting to note was that it didn't matter what technology was used to do the magnification: an iPad worked just as well as a traditional device like a closed circuit television system (CCTV)," explains Elliott Morrice, a Master's student in Concordia's psychology department and the study's first author.
Experience also had a role to play, it seems, as the researchers found that participants who had already used an iPad read 30 words per minute faster, on average, than those using the device for the first time.
What's more, touchscreen tablets carry none of the stigma associated with traditional magnification devices, making the user's disability or vision problems less easily identifiable, the researchers added. "Tablet computers offer many of the same benefits while being socially acceptable," highlights Aaron Johnson, the study's senior author.
Vision loss and poor vision currently affect one in three Canadians over the age of 50, and prevalence is increasing as the population ages. These conditions make daily life more difficult, while also increasing the risk of falls, fractures and social isolation.