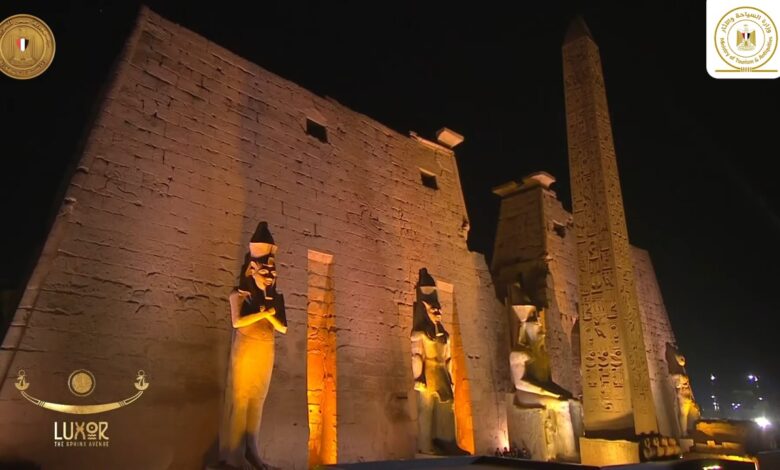 The Cultural Tourism Marketing Committee revealed, hours before the launch of the Rams Road procession, the increasing demand rates from tour operators for cultural tourism in Luxor.
The event which took place on Thursday in Luxor, has drawn the attention of a number of international fashion houses, which are currently considering holding shows and organizing events on the Rams Road, head of the Cultural Tourism Marketing Committee, Mohamed Othman, said in press statements on Thursday.
Othman praised the large presence of public figures and foreign diplomats in Luxor saying it sent a clear message of peace and security to the world.
He also added that the event will have a significant impact on the volume of visits to neighboring archaeological destinations such as Dandarah, Esna and Abydos, especially as tourism companies now tend to expand the duration of visit programs to Luxor after the great development that the city witnessed and the restoration of temples.
He praised the installation of an electronic system for booking tickets at temples saying it would positively affect the tourist experience.
Holding the Rams Road procession and the "Ramses and the Pharaohs' Gold" exhibition in the US at the same time will raise the rates of American tourism, Othman said. Othman stressed the importance of attracting international conferences to Luxor, especially as Egypt is preparing to organize a climate conference soon.
Egypt needs to restore its role in conference tourism, especially with the world's tendency to ease travel restrictions.
The tourism industry can help local youth turn into a productive energy and create job opportunities through souvenirs and handicrafts, which visitors buy during their visits to the city, Othman mentioned.