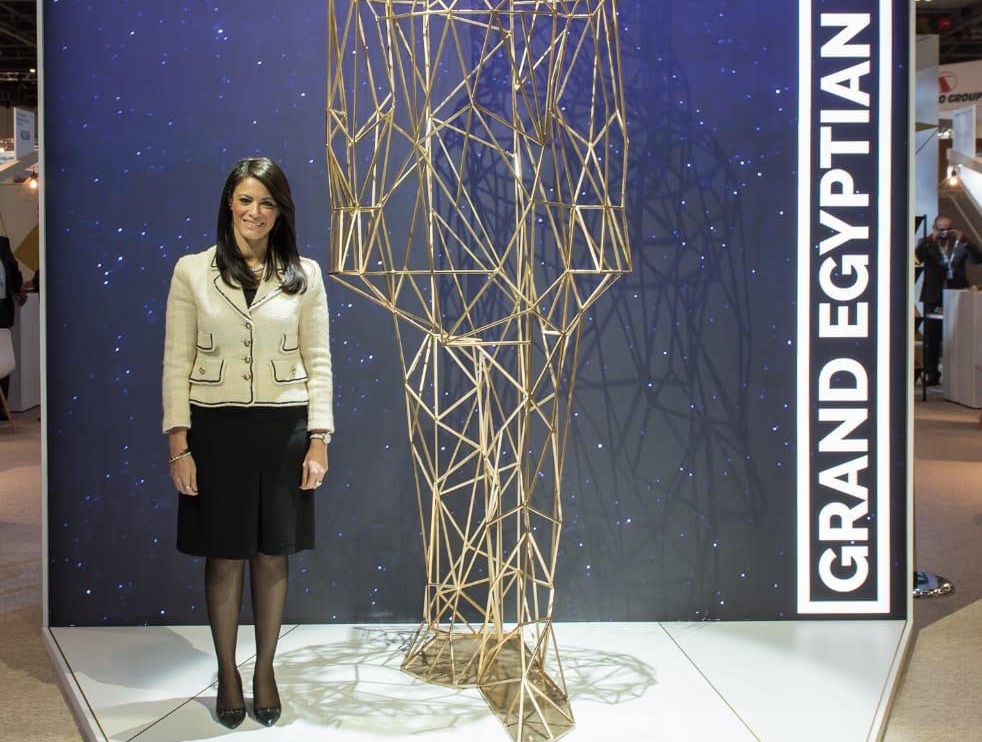 Tourism Minister Rania al-Mashat opened an Egyptian pavilion at the World Travel Market (WTM) in London on Monday. The pavilion will run from November 5 to 7.
The pavilion witnessed a sizable visitors' turnout in its first day, according to a Tourism Ministry statement. Some came to attend meetings held with representatives of Egyptian tourism companies, and others simply to watch the pavilion, and enjoy its interactive technology, which it was uniquely equipped with this year.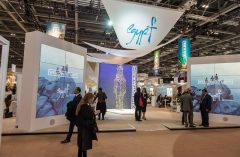 Through augmented reality, visitors to the pavilion viewed a metal structure of the statue of Ramses II, in addition to four obelisks, accompanied by the recitation of a story based on the program of tourists who visit Egypt.
The pavilion contains an interactive screen of Egypt's tourist map, including its main attractions and video clips of some of these areas, such as the Red Sea and Sinai, according to the statement.
The part of the pavilion dedicated to the Grand Egyptian Museum also features a hologram of the golden mask of King Tutankhamun and his throne, as well as the museum's "maquette", which will be one of the main themes of Egypt's promotional campaign.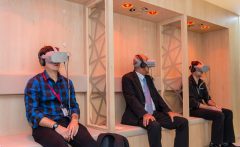 Director of the Grand Egyptian Museum project Tarek Tawfiq will attend the pavilion, to introduce visitors to the museum, and the host of treasures it will display upon inauguration, according to the statement.
A 3-dimensional, virtual reality, 360-degree video sequence of the Red Sea and Sinai is also available.
Video clips of Egyptologist Zahi Hawass at the pyramids and the Egyptian Grand Museum will be displayed, with talks on Egyptian civilization, and the inauguration of the Egyptian Museum, on large screens in the Egyptian pavilion. The screens will also show clips of various tourist areas in Egypt.