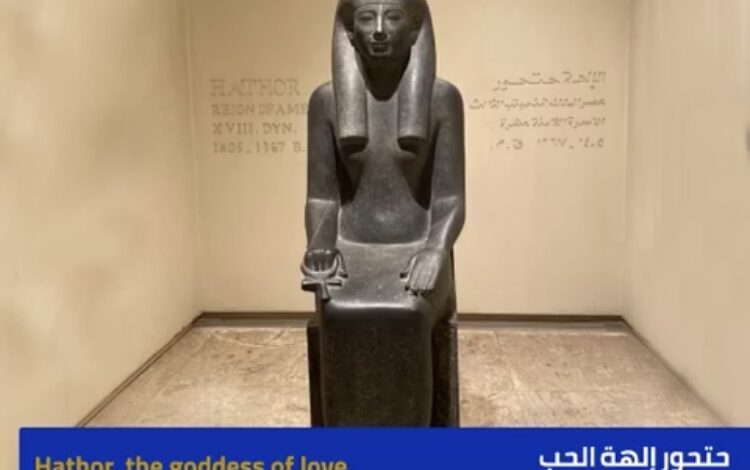 In celebration of Valentine's Day, the Ministry of Tourism and Antiquities has issued a statement educating people about ancient Egypt's goddess of love, Hathor.
While ancient Egypt had many deities symbolizing love, Hathor stands out as the most prominent.
She was one of the most beloved deities, also known as the goddess of music and motherhood.
Hathor was known since the Archaic period or earlier, having mentioned in the names and titles of the priests that appeared on the inscriptions of seals during this period.

Hathor was the goddess of what is now called Dendera, located on the west bank of the Nile in Qena Governorate, where a main temple is dedicated to her, along with her husband and their son.
It was built during the era of the late Ptolemaic kings, starting from Ptolemy VII until Ptolemy XI. Some Roman emperors, the most famous of which are Augustus, Tiberius and others, added to the temple.