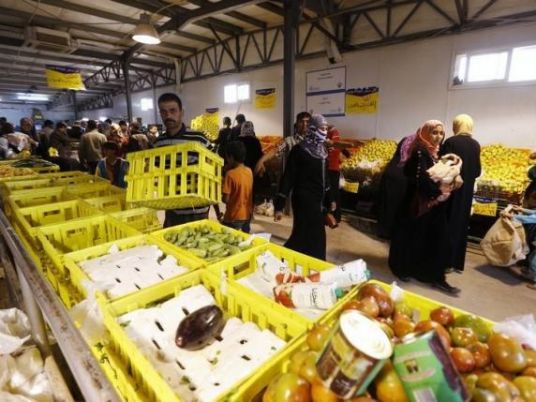 A rise in divisive rhetoric in mainstream global politics is threatening to roll back human rights around the world, Amnesty International says in its annual report for 2016, published on Tuesday.
Announcing the human rights report, Secretary General of Amnesty International Salil Shetty listed US President Donald Trump alongside world leaders like Turkish President Recep Tayyip Erdogan, Philippines President Rodrigo Duterte, and Hungarian Prime Minister Viktor Orban, and claimed that their "divisive fear-mongering has become a dangerous force in world affairs."
"Whether it is Trump, Orban, Erdoğan or Duterte, more and more politicians calling themselves anti-establishment are wielding a toxic agenda that hounds, scapegoats and dehumanizes entire groups of people," Shetty said in a statement accompanying the report.
The report, citing US mass surveillance and drone strikes, also criticizes former President Barack Obama's record on human rights, saying he "leaves a legacy that includes many grievous failures to uphold human rights" during his eight years in office. It says early indicators suggest that Trump's foreign policy will "usher in a new era of greater instability and mutual suspicion."
The White House did not respond to CNN's request for comment.
Amnesty's report documents human rights abuses in 159 countries and territories, and draws on research by Amnesty's country-based teams around the world. The annual report is an assessment of human rights, rather than a critique of individual governments, according to Tirana Hassan, crisis response director at Amnesty.
"The Trump administration is just one of the many governments that has used this dangerous rhetoric, whether it be against drug dealers in the Philippines, or the way Australia has scapegoated asylum seekers," Hassan told CNN.
This dehumanizing rhetoric could also trigger a domino effect, according to Amnesty. As powerful states backtrack on their human rights commitments, other leaders may feel emboldened to do the same, the nongovernmental organization warns.
Amnesty's findings echo those outlined in a world report issued by Human Rights Watch (HRW) last month. In it, HRW suggests that the rise of "populist leaders" in the United States and Europe, and "strongman leaders" in Russia, Turkey, the Philippines and China, pose a dangerous threat to basic rights protections globally.
Refugees are among the first victims of this new world order, according to Amnesty.
The report found that at least 36 countries violated international law in 2016 by sending refugees back to countries where their rights were at risk.
"The first target has been refugees and, if this continues in 2017, others will be in the cross-hairs," Shetty said.
The report cites Trump's temporarily suspended travel ban, which blocks immigrants and visa holders who are citizens of Iran, Iraq, Syria, Sudan, Libya, Yemen and Somalia. The report also highlights Hungary's hardline stance on refugees under Orban, Australia's system of offshore detention, and the EU-Turkey refugee deal as examples of governments turning a cold shoulder to refugees.
Speaking at a press conference in London on Tuesday, Kerry Moscoguiri, Amnesty UK's director of campaigns, accused the British government for "creating a hostile climate for refugees and migrants" as it repeatedly resisted calls to take more responsibility for hosting them, specifically unaccompanied children.
Amnesty suggests that 2016 ushered in a new era in which human rights are characterized as a barrier to national interests, rendering the ability to tackle mass atrocities dangerously weak.
In the last year, a number of governments turned a blind eye to war crimes, cracked down on freedom of expression, and justified torture and mass surveillance, the report said.
The world watched as the bloody siege of Aleppo was broadcast live on social media, while Duterte's war on drugs left thousands dead in the Philippines, and Erdogan's intense crackdown on government critics landed thousands in jail.
The report documented war crimes committed in at least 23 countries — including Syria, Iraq, Yemen, and Nigeria — in 2016.
The report warns that a lack of human rights leadership on the world stage will see ongoing crises worsen in 2017. It even goes so far as to suggest that the values laid out in the 1948 Universal Declaration of Human Rights, adopted by the United Nations after World War II, are in danger of dissolution.
Amnesty is calling for people around the world to stand up and defend human rights, which it says are often portrayed by some countries as a threat to security or economic development.
The report also documents activists who have been killed for doing just that. The victims — from 22 different countries — were targeted for defending minorities, small communities, and challenging traditional barriers to human rights, according to the report. One of the activists highlighted in the report was 24-year-old Anas al-Basha, the so-called "clown of Aleppo," who died bringing joy to children as the Syrian government battled to retake the city from opposition forces.
"As we begin 2017, the world feels unstable and fear for the future proliferates. Yet it is in these times that courageous voices are needed, ordinary heroes who will stand up against injustice and repression," Shetty said in the report.