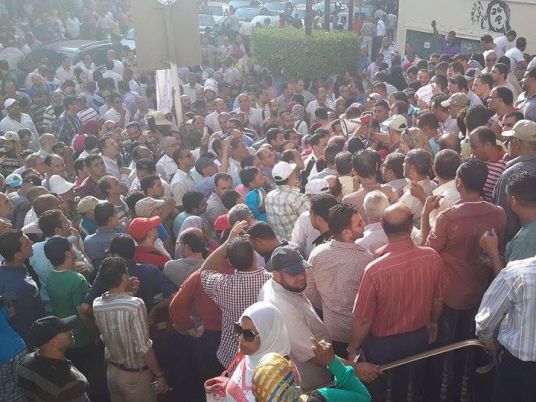 Several trade unions and labor leaders are warning about increased discontent among public sector employees after the Finance Ministry decided not to disburse an annual 10 percent bonus previously decreed by the Presidency.
Many workers unions have also sent messages to the Cabinet to demand it proceed with disbursing the bonus.
Magdy al-Badawy, deputy chairman of the Egypt Trade Unions Federation, said that a state of public anger has dominated workers, "especially that the public business sector includes a number of" strategic industries which employ 250,000 workers.
Badawy told Al-Masry Al-Youm that the government's decision might be used by businessmen to abstain from disbursing parallel bonuses for their employees who surpass 15 million in number.
Adel Abdel-Hamid, a member of the staff union at the state-run Egyptian Iron and Steel Company, said the union has been actively working to absorb anger among company workers following the ministry's decision.
Edited translation from Al-Masry Al-Youm