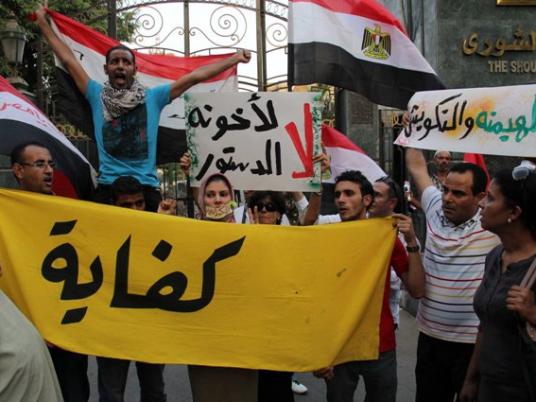 Traffic in Tahrir Square is back to normal on Saturday after the previous day's clashes between opponents and supporters of Egyptian President Mohamed Morsy.
Members of the Muslim Brotherhood and secular-leaning groups held separate rallies in Tahrir Square Friday, later leading to clashes in which 110 people were injured, according to the Health Ministry. Two buses used by the Muslim Brotherhood to bring in supporters were also set alight.
This was the first time in which supporters and opponents of Morsy have clashed since he took office in June.
Eyewitnesses say that the flow of traffic is now normal at all of the square's entrances and exits.
State TV broadcast images showing scores of security forces entering the square
Workers have cleaned the square of all the stones, bottles and petrol bombs used in Friday's clashes.
A handful of protesters, according to Al-Masry Al-Youm tried to set a tent in the roundabout in the middle of the square but security forces forced them to leave the square.
The protesters later went to stage a sit-in in front of the Cabinet building on Qasr al-Aini Street.