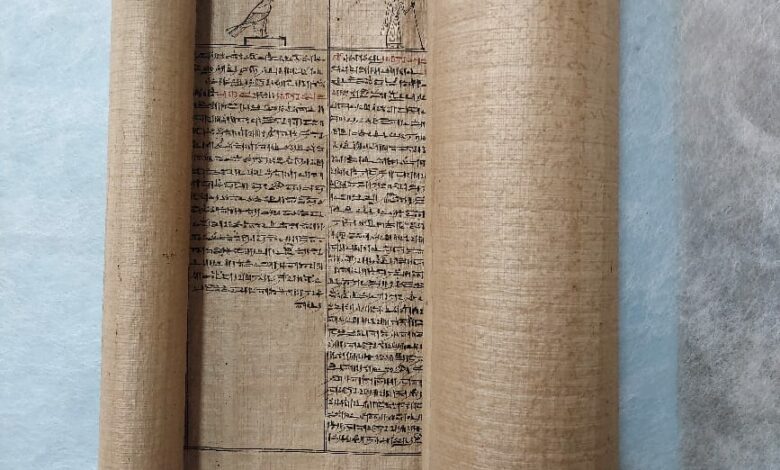 The first discovered and largest papyrus document written in hieratic script is set to be displayed at the Egyptian Museum in Tahrir Square for the first time since its restoration work was completed, on the sidelines of celebrations for the first phase of developing the museum.

The document, "Papyrus Waziri 1", was discovered in May 2022 during excavations of the Egyptian mission in the Saqqara area headed by Secretary General of the Supreme Council of Antiquities Mostafa Waziri in the coffin of an individual called Ahmose.
The content of this papyrus is a book for the dead dedicated to Ahmose, written in hieratic script that dates back to the beginning of the Ptolemaic era (300 BC).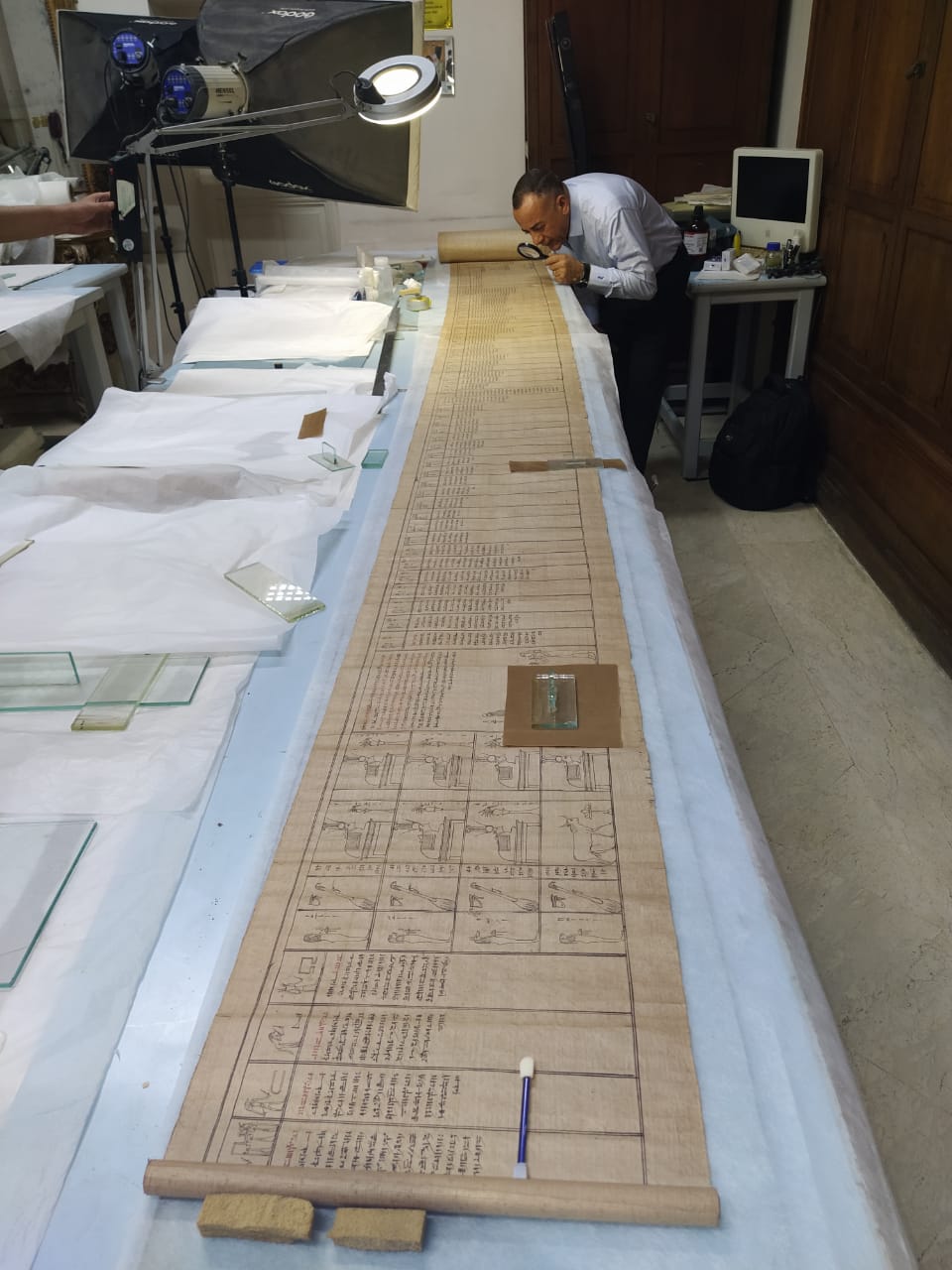 This papyrus was found wrapped in its original condition in an excellent state of preservation. It was dealt with and opened by Egyptian restoration experts in the Egyptian Museum laboratories.
The length of this papyrus is approximately 16 meters, and it is the longest and most complete papyrus of the Book of the Dead written in hieratic script that was found in Saqqara.
The name Ahmose appeared on the papyrus about 260 times in the hieratic language.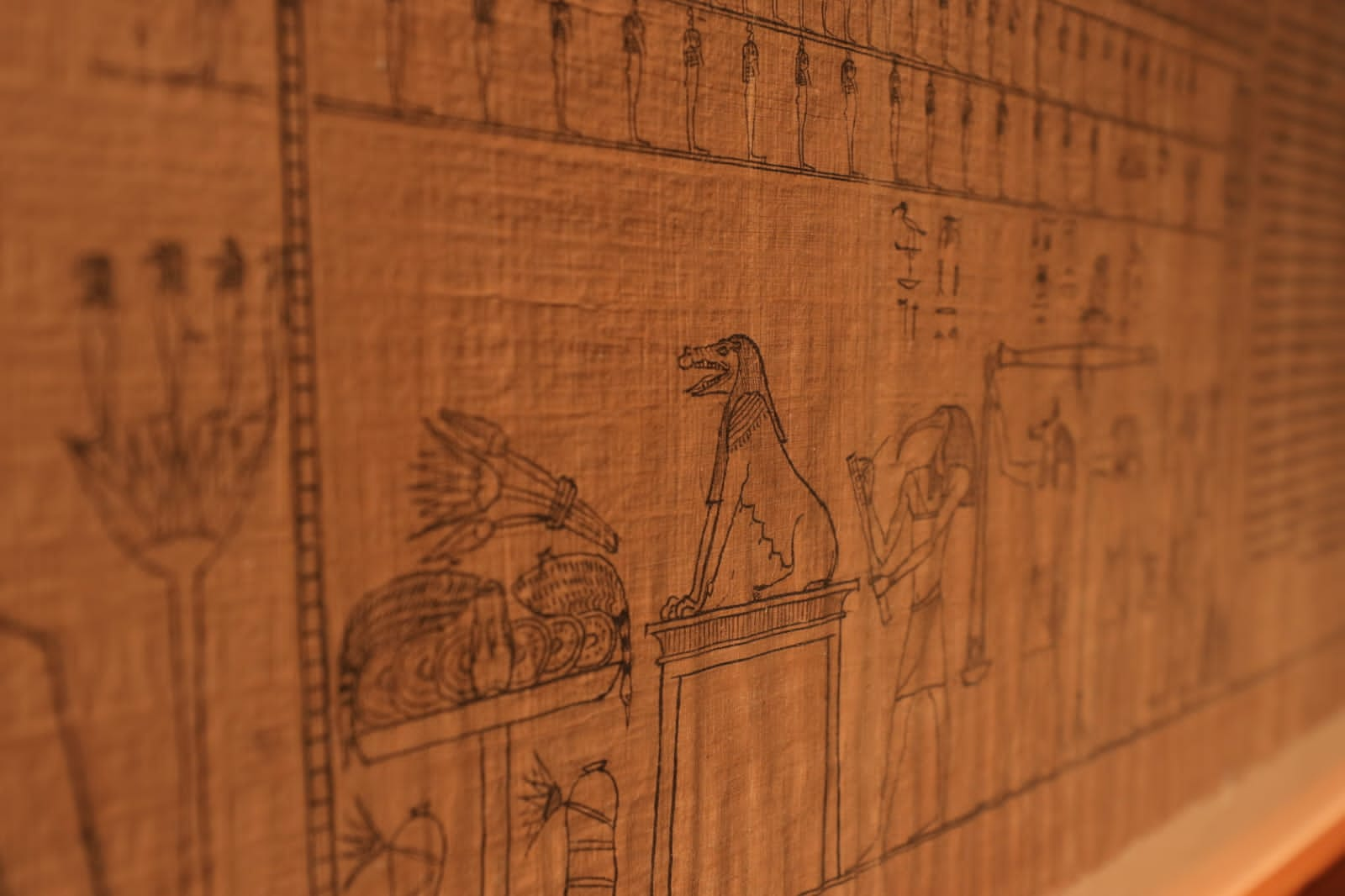 The papyrus is written in black ink for most of the texts, while there are some texts in red ink. It contains 113 chapters from the Book of the Dead distributed over 150 columns of different sizes.
The Book of the Dead is a collection of religious documents and funerary texts that were used in ancient Egypt, to be a guide for the dead on their journey to the other world.
The book includes calls to the gods, chants and prayers, then a description of what the souls of the dead find in the other world of reckoning and the punishment and reward that follows.
Every important ancient Egyptian eagerly assigned men of religion to prepare a book for the dead for him, in which his name is mentioned, in preparation for the day of his death.