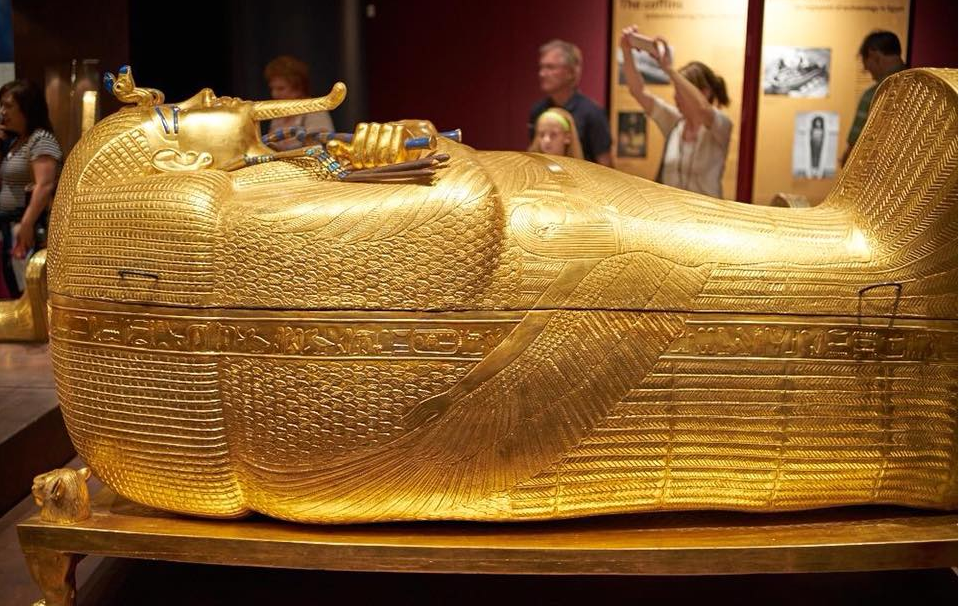 The transfer of King Tutankhamun's mummy from his tomb in Luxor to the Grand Egyptian Museum (GEM) in Giza will be decided in November, the secretary general of Egypt's Supreme Council for Antiquities Mostafa Waziri said on Monday.
Waziri explained that there are two options; either transfer the mummy to the GEM or keep it inside the tomb in the Valley of the Kings, Luxor. This will be decided during the sessions of the Twelfth International Congress of Egyptologists XII (ICE XII), to be held in Cairo between the third and eighth of November.
He added that if the recommendation of the participating scientists supports the transfer, this will be done only with the approval of the Standing Committee of the Supreme Council for Antiquities, in order to protect the mummy and provide an appropriate environment for it's conservation.
If the decision was taken to transfer the mummy to the GEM, Waziri said it will be displayed in a special hall with Tutankhamun's treasures such as the chariot, his throne as well as his belongings made of organic materials.
Luxor saw outraged reactions following leaks regarding the potential transfer of the mummy of the Golden Pharaoh. The city's tourism community in the city warned against the consequences of this decision.
The Chamber of Tourism Companies, the Association of Tourist Guides, and the Egyptian Association for Tourism and Archaeological Development, said that this will lead to emptying Luxor, the capital of cultural tourism worldwide, of its most precious commodities.
Edited translation from Al-Masry Al-Youm