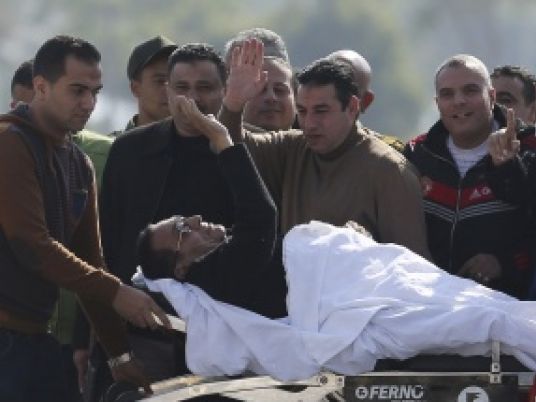 The decision by Cairo Criminal Court on Saturday to dismiss corruption charges against former Egyptian President Hosni Mubarak was a serious setback in the effort to fight graft and the abuse of power, an international anti-corruption organization says.
"The lack of transparency and information surrounding the court case, and the fact that charges were dropped suggest serious shortcomings in the judicial process," said the Germany-based Transparency International in a
statement
issued Sunday.
"This is a reversal of one of the most important outcomes of the Arab Spring: leaders being held to account for betraying the trust of their citizens. The acquittal of Mubarak and his sons of corruption charges sends a message that leaders can get away with decades of running a country while coffers are stripped bare," said Jose Ugaz, director of Transparency International.
Mubarak, besides being declared innocent of charges of complicity with the murder of dozes of protesters against his rule in 2011, was also exonerated from charges of financial corruption related to the country's unpopular gas deal with Israel. He was accused of entrusting the export deal to a company owned by Hussein Salem, a close ally and another defendant in the case, who allegedly sold the gas to Israel for low cost.
"Mubarak must be held accountable for his abuse of power over the past three decades or else Egypt risks recreating the corrupt conditions of impunity that existed before the Arab Spring," the statement said, adding it supports efforts by Egypt's prosecution to appeal the acquittal.