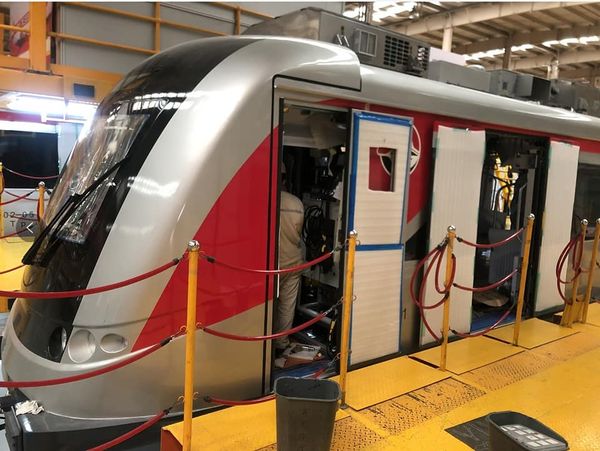 The Ministry of Transport plans to apply a unified ticket for mass transportation, to include the railway, metro, monorail and all electric trains.
Youm7 published nine points about the planned unified ticket as follows:
1- The unified ticket is similar to the smart card currently used at metro stations.
2- The unified ticket will allow the passengers to use the railway, metro, monorail and electric trains.
3- The passenger will not need to obtain a different ticket for each means of mass transportation.
4- The unified ticket will be an alternative to paper tickets.
5- In the first stage, the unified card or ticket  will be applied along with the standard paper tickets. 
6- Passengers can choose between paper tickets or the unified ticket.
7- The unified ticket aims to facilitate easier procedures for citizens so they do not have to stand in queues at ticket booking windows in stations.
8- The unified ticket will be first applied with the start of operating the electric train.
9- It will be applied during the first phase at the electric train Adly Mansour – Administrative Capital – 10th of Ramadan City stations) and the Greater Cairo metro lines.