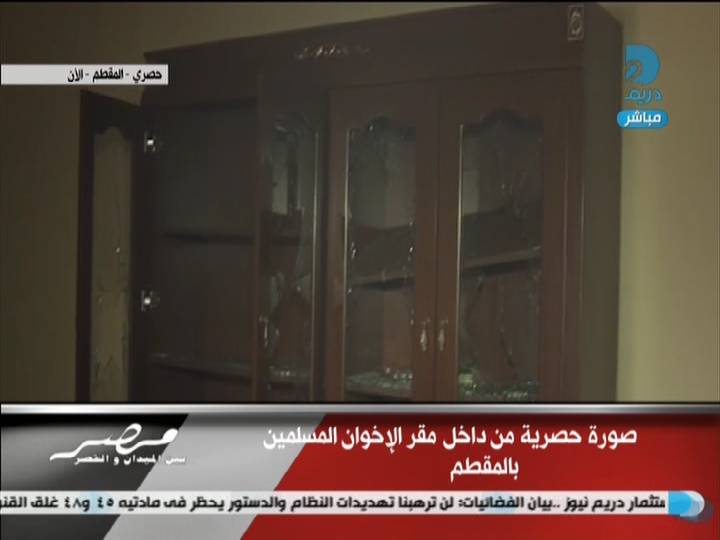 Cairo Criminal Court adjourned, Thursday, the trial of 17 Muslim Brotherhood leaders to 16 March to listen to eyewitnesses.
Leaders who stand trial include Khairat al-Shater and Rashad Baioumy, Deputies Supreme Guide of the Muslim Brotherhood, Mohamed Badie, Supreme Guide, Saad al-Katatny, head of the Freedom and Justice Party, Essaym al-Erian, Deputy head of the FJP, Mohamed al-Beltagy, member of the executive bureau of the FJP, Mohamed Mahdy Akef, former Supreme Guide of the Muslim Brotherhood, Osama Yassin, former Minister of Youth, Ayman Hodhod, adviser to toppled President Mohamed Morsy, and other Brotherhood members and leaders.
The 17 leaders face charges of inciting murder, possessing arms, and joining a militant group that incited violence and thuggery during clashes at the Guidance Bureau in Moqattam where nine people were killed and 91 others were injured.
The defendants denied the charges brought against them saying the case was politicized.
A court set Thursday 13 February for the trial of the 17 defendants after two courts had stepped down, apologizing for not considering the case.
The public prosecutor accused the leaders of the Muslim Brotherhood of inciting a number of its members to commit murder and attempted murder during clashes at the headquarters of the Guidance Bureau on 30 June, causing the killing of nine and the injury of 91.
The lawyers demanded the release of Akef due to his deteriorated health conditions.
Families of the defendants gathered outside the court as they were not admitted.
Edited translation from Al-Masry Al-Youm