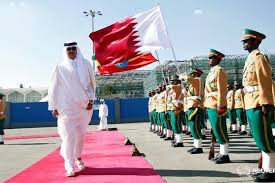 US President Donald Trump said on Saturday he rejected a demand from Mexican President Enrique Pena Nieto that Trump say Mexico would not have to pay for a proposed US border wall.
At a campaign rally in western Pennsylvania for a Republican congressional candidate, Trump gave some details of a testy phone call he had last month with Pena Nieto that led to the postponement of plans for the Mexican leader's first visit to the White House.
Trump brought up the issue when the crowd started chanting "Build that Wall."
Trump called Pena Nieto a "really nice guy" who made his request respectfully.
"He said, 'Mr. President, I would like you to make a statement that Mexico will not pay for the wall,'" Trump said.
"I said, 'Are you crazy? I am not making that statement,'" Trump said he replied.
When Pena Nieto said yes, Trump said he told him, "Bye, bye. There is no way I'm making that deal."
Officials in Pena Nieto's office did not immediately respond to a request for comment on Trump's remarks.
The Mexican leader's visit to Washington has yet to be rescheduled. Trump's son-in-law and senior adviser, Jared Kushner, traveled to Mexico City last week to try to smooth over the tensions.
Trump is set to visit a prototype of his long-sought wall in the San Diego area on Tuesday.