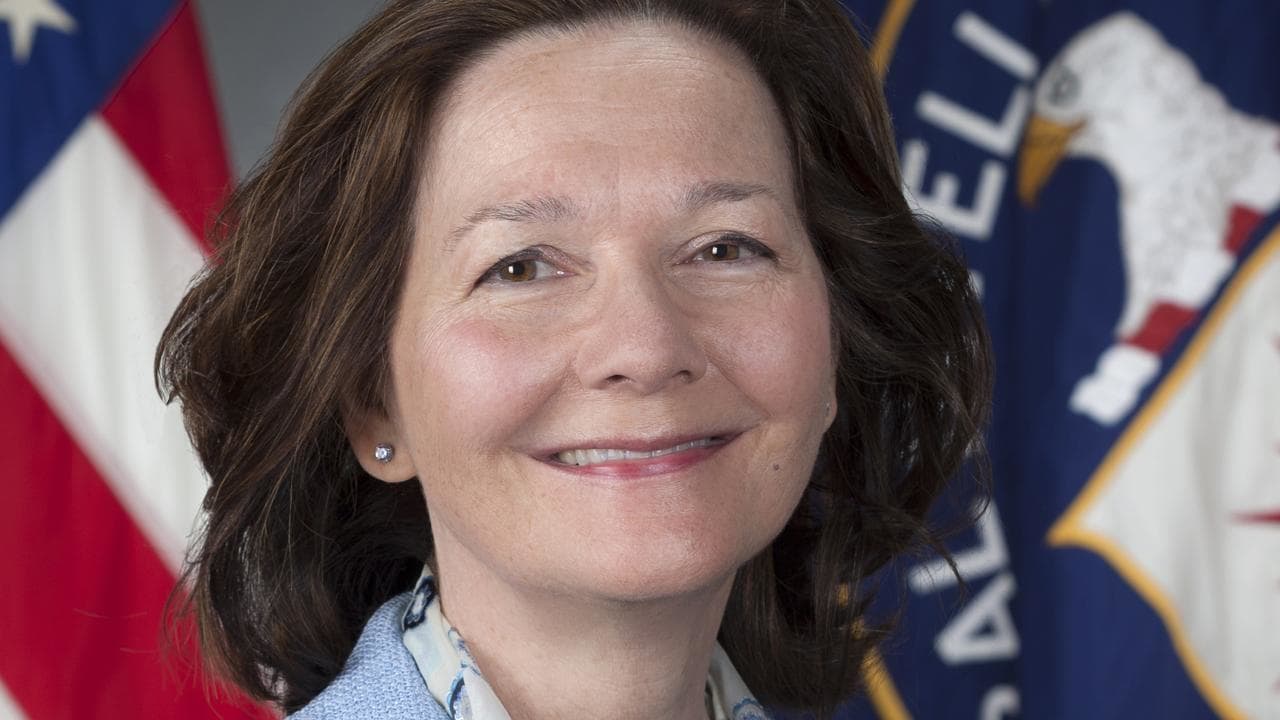 Gina Haspel, the veteran CIA undercover officer President Donald Trump picked on Tuesday to head the agency, is supported by many in the US intelligence community but has faced criticism for overseeing a secret CIA prison in Thailand where detainees were tortured.
Intelligence officers who served with her, and congressional officials said that in 2002, during Republican President George W. Bush's administration, she was responsible for the secret prison code-named "Cat's Eye." Two suspected members of the al Qaeda militant group were subjected to waterboarding and other harsh interrogation techniques at the facility.
Three years later, still during Bush's presidency, she carried out an order to destroy videotapes of the waterboarding, which simulates drowning and is considered a form of torture, according to those people.
Haspel is generally held in high regard at the CIA, working as deputy director under Mike Pompeo, whom Trump nominated to be the next secretary of state on Tuesday after firing Rex Tillerson from the post.
If confirmed by the Senate, Haspel would become the first woman to lead the Central Intelligence Agency. But she could face close scrutiny in her confirmation hearings over her involvement in "black site" facilities, so called because their existence is unacknowledged by the US government.
Her nomination faces an uncertain fate in the Senate, which Trump's fellow Republicans control 51-49. She could be opposed by all the Democrats, and some Republicans may also oppose her, including Senator Rand Paul, who has called a news conference on Wednesday to discuss the nomination.
"The torture of detainees in US custody during the last decade was one of the darkest chapters in American history," said Republican Senator John McCain, who was himself tortured as a prisoner of war in Vietnam. "Ms. Haspel needs to explain the nature and extent of her involvement in the CIA's interrogation program during the confirmation process."
In 2009, days after taking office, Democratic President Barack Obama banned "enhanced interrogation techniques," including waterboarding, and ordered the closure of the secret detention sites.
Trump defended the torture of detainees during the 2016 presidential race, saying it "works." He has not taken any action to reverse Obama's policy, but Haspel's nomination will fan concerns.
'REOPEN WOUNDS'
"This is going to reopen wounds from a decade and more ago, and also invite more oversight of both our analyses and our activities, especially if Gina is confirmed," said one US official, speaking on condition of anonymity.
On Tuesday, some US intelligence officials said reports of her alleged involvement in interrogations involving torture were false. But they did not immediately provide details.
They did not dispute her involvement in drafting orders to destroy videotapes of harsh interrogation techniques, which was reported in the book "Hard Measures," by Jose Rodriguez, her boss in the agency at the time, and former CIA spokesman Bill Harlow.
A CIA spokesman had no immediate comment.
Democrats voiced opposition, including their top person on the Senate Intelligence Committee, Mark Warner, who said senators had "a lot of questions" about Haspel and they "deserved to have those questions answered, in an open hearing setting."
Committee Chairman Richard Burr, a Republican, promised to support her nomination and said he was "proud" of her work.
If confirmed, Haspel would face immediate tests on policy, said three current intelligence officials. One is whether she and Defense Secretary Jim Mattis can prepare Trump adequately for his planned meeting with North Korean leader Kim Jong Un, they said, speaking on condition of anonymity.
A second, they said, is if she can help persuade Trump that Russian President Vladimir Putin is an increasingly aggressive adversary, and that failing to confront him would weaken US relations with its closest allies and with the CIA's most valuable partners.
"She may face the same tough choice that Tillerson and others have faced: Stick to your convictions or knuckle under to keep your job," a fourth official said.
Iran is a third test, those officials said. The US intelligence assessment is that the 2015 deal to curb Iran's nuclear weapons program is on balance a good one, and that Trump's criticism of it threatens efforts to constrain Iran's nuclear ambitions and ties with the other nations that negotiated the pact, China, France, Germany, Britain and Russia.
Some current and former CIA officials said they saw some benefit to naming an insider to head the agency.
"There is no question that a director leaving after a year is very turbulent for the agency," said former CIA Director Michael Hayden. "That said, leaving Gina and making her the actual director will have a very positive calming influence."
Trump told reporters he had worked closely with Haspel and considered her "an outstanding person."
Haspel has served in a number of undercover overseas posts, including as chief of the CIA's station in London and its base in New York. Then-CIA Director John Brennan in 2013 named her deputy director of National Clandestine Service, but she was denied a permanent promotion in the face of congressional opposition.
Daniel Hoffman, a former three-time station chief for the CIA, praised Haspel and said her nomination sent a powerful message inside the agency because she came up from the lower ranks.
"She's somebody who tries to bring disparate elements together," the kind of collaboration that is important in intelligence work, said Hoffman. "She's got the highest level of intellectual integrity and honesty."