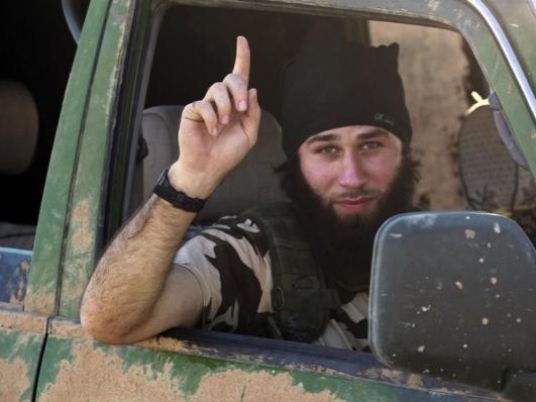 Islamic State militants in northern Syria are putting up "stiff resistance" to attacks by Turkish-backed rebel fighters, Turkey's military said on Wednesday, almost two months after it launched an incursion to drive them away from its border.
Supported by Turkish tanks and air strikes, the rebels have been pushing towards the Islamic State stronghold of Dabiq. Clashes and air strikes over the past 24 hours have killed 47 jihadists, the military said in a statement.
"Due to stiff resistance of the Daesh (Islamic State) terror group, progress could not be achieved in an attack launched to take four settlements," it said, naming the areas east of the town of Azaz as Kafrah, Suran, Ihtimalat and Duvaybik.
The operation to drive the jihadists away from the Turkish border, dubbed "Euphrates Shield", was in its 50th day on Wednesday. The Turkish-backed rebels have seized control of about 1,100 square km (425 square miles) of territory from Islamic State since the operation began, the military said.
In a daily round-up, it said 19 Islamic State fighters had been "neutralized" in clashes, while eight Turkish-backed rebels were also killed. Twenty-two rebels were wounded but Turkish forces did not suffer any casualties.
Turkish warplanes destroyed five buildings used by Islamic State fighters, while U.S.-led coalition jets "neutralized" 28 of the jihadists and destroyed three buildings, it said.
The operation has also targeted a Kurdish militia whose presence along its border Turkey sees as a threat.