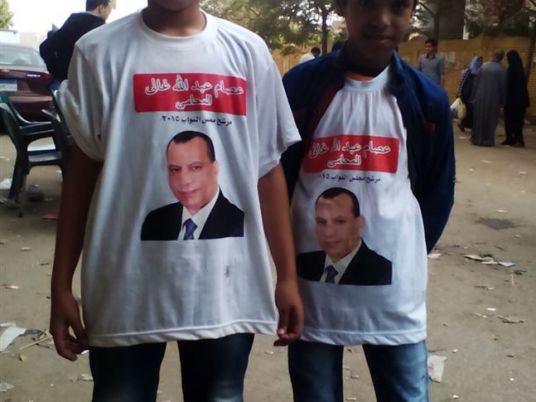 Turnout remained below average on the second day of polls in the second phase of elections for Egypt's House of Representatives, with observers and reporters citing multiple violations in some governorates.
The second stage covers 13 provinces, and registered voters stand at more than 27 million.
Observers from the Egyptian Coalition for Human Rights and Development reported several instances of illegal campaigning activities by candidate representatives, as well as the distribution of "bribes" for voters outside polling stations in Tanta, Daqahlia and Zagazig, Sharqiya. One candidate was also seen giving out monetary bribes to voters in Cairo's Nasr City.
Observers from the Egyptian Social Democratic Party have also reported similar breaches. They said in a statement that the delay in opening a polling station in Monufiya had caused an army officer to engage in a brawl with one candidate representative. It added that competitors lured voters with "flagrant" bribes ranging between LE50 and LE500 in Cairo and Sharqiya.
Voters in Arish, North Sinai were provided with transportation by the fans of candidates, while financial bribes stood between LE200-700.
The elections task force at the National Council for Human Rights has said that it received 89 complaints so far, mostly related to delays in the opening of polling stations, attempts to influence voters selections, premature closing of polling stations and flawed voter registers.
The National Council for Childhood and Motherhood has said it also detected candidates relying on children to win their campaigns. It said that one incident involved a candidate giving children T-shirts to wear which bore bearing his name and photo.
Hala Abu Ali, the council's general secretary, said "using children in political events constitutes a physical and moral threat", urging citizens to report similar violations.