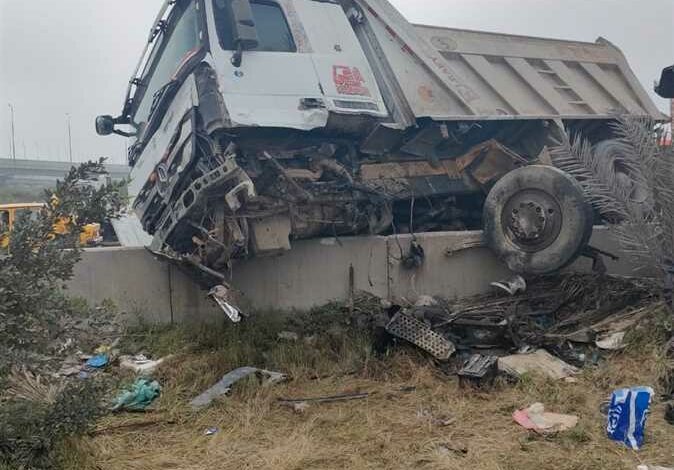 Twenty people were injured, and 11 vehicles were destroyed in a collision with a heavy truck on the Alexandria-Cairo desert road caused by poor visibility from mist.

The Moharram Bey Police Department received a report stating that a collision between several cars under the Nasr General Contracting Bridge on the Alexandria-Cairo desert road occurred on Wednesday morning.
Police officers, civil protection forces, and ambulances were dispatched to the scene of the accident.
Examinations showed that a heavy truck rolled over the road due to an imbalanced steering wheel. The mist then caused ten other cars to collide with the truck, paralyzing traffic on the road.
The accident resulted in the injury of 20 people, some of them in critical condition. The injured were transferred to Gamal Hamada Hospital, Karmouz Hospital and al-Amiri Hospital in Alexandria.
The scene was then cleared and the road was reopened to traffic.