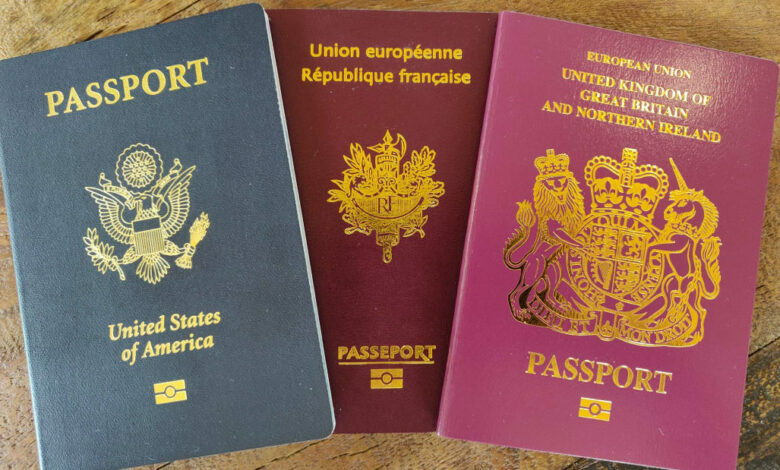 After you go through the battle of collecting documents, and completing the required procedures, you finally wait for your passport to be issued, but how much do you pay in return?
Al-Masry Al-Youm listed some of the most expensive passport prices in the world in local currencies and including the US dollar, for 10-year passports for adults.
1- Mexican passport
It costs 3,505 Mexican pesos to renew the Mexican passport, or about US$170.
2-Liechtenstein passport
It costs 256 Swiss francs to renew the Liechtenstein passport, which is equal to about $260. Liechtenstein lies between Switzerland and Austria. The country makes up for resources it might lack, due to geography, through high passport costs.
3-Cuban passport
It costs 6,500 Cuban pesos or about $270 to renew a Cuban passport for 10 years.
According to the Cuban government, buying a new passport locally can cost 2,500 Cuban pesos (about $105), and it only lasts for six years.
4-Australian passport
It is renewed or purchased for residents in Australia for A$308 or approximately US$220.
For Australians living abroad, they pay additional fees, bringing the total cost to $336.
5- Syrian passport
It costs $600 to renew a Syrian passport, which is one of the least powerful passports, but is one of the most expensive passports.
According to the website of the Syrian Foreign Ministry, Syrians residing abroad will have to pay $300 to obtain a new passport that will last only six years.
6- Lebanese passport
Its renewed for citizens residing in Lebanon at 1,200,000 Lebanese pounds, or about $795. However, Lebanese expatriates in other countries only pay $600 to renew their passports. Lebanon is one of the few countries that charges its resident citizens more fees than expatriates abroad to renew passports.