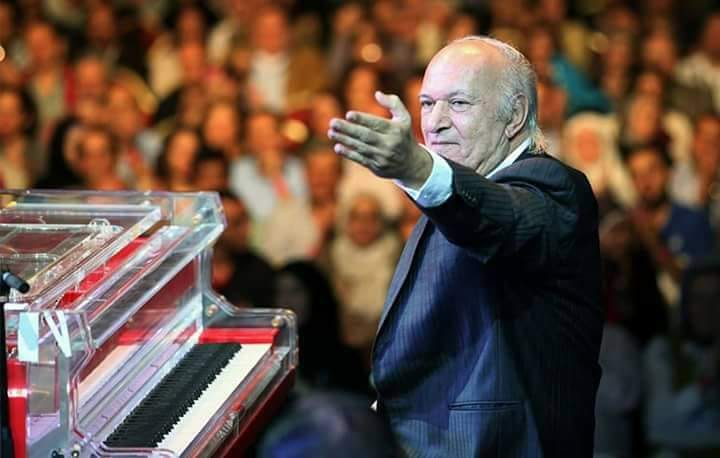 Musician Omar Khairat is preparing to perform two concerts at Cairo Opera House, on the stage of the Grand Theater on January 23 and January 24, accompanied by his band.
Booking for the concerts is witnessing a huge turnout, with social distance between theater seats as part of precautionary measures to limit the spread of coronavirus.
Khairat frequently performs at the opera house, holding his most recent concerts in August, October, and December 2020.
Khairat will present a number of his famous pieces, including: "Al-Khawaga Abdel-Qader" (Foreigner Abdel-Qader), "Enta al-Masry" (You are the Egyptian), al-Bakheel w Ana" (The Scrooge and I), "Dameer Abla Hekmat" (The Conscience of Miss Hekmat, "Eleqaa al-Thany" (the second meeting), "100 Sana Cinema"(100 years of cinema), "Qadeyet Amm Ahmed" (Uncle Ahmed's Case), "Zy Ma Heya Hebaha" (As It Is, Love It), "Fiha Haga Helwa" (It Has Something Sweet).
He is the founder and conductor of the Omar Khairat Band.
Khairat, whose music is said to bridge the divide between contemporary Egyptian and Western genres, has composed a number of works, including The Magic Perfumes (1989) and Arabic Rhapsody (1992).
His compositions have been featured in various movies and TV shows and he has performed at the Cairo Opera House a number of times.