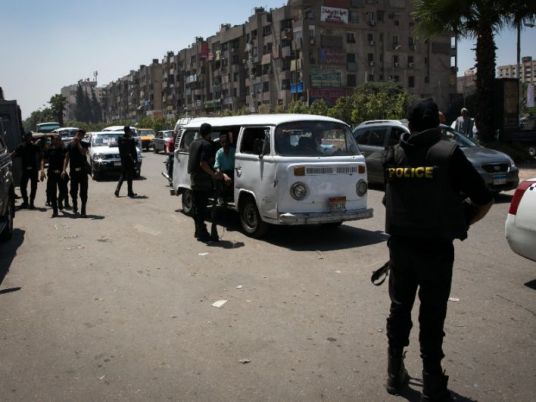 Two men in Sharqiya have confessed to killing a man in a violent robbery, cutting his throat to order to steal his motorbike and mobile phone, according to security services.
In a statement on Tuesday, Sharqiya security services, in collaboration with the criminal investigations department, said they had secured confessions from two suspects, thus solving the mystery of a dead body found next to a school in the village of Monsha'at Beshara.
Interrogators described the alleged perpetrators as a 23-year old suspect previously involved in three robberies, and another 20-year old suspect.
Major General Reda Tabliya, Sharqiya security chief, and Major General Hesham Khattab, head of the criminal investigations department, have been leading the investigation into the death of the 20-year-old victim.
Investigators examining the body found that the victim had been stabbed in the stomach and neck. The body was taken to the mortuary of Al-Husseiniya Central Hospital.
Edited translation from Al-Masry Al-Youm