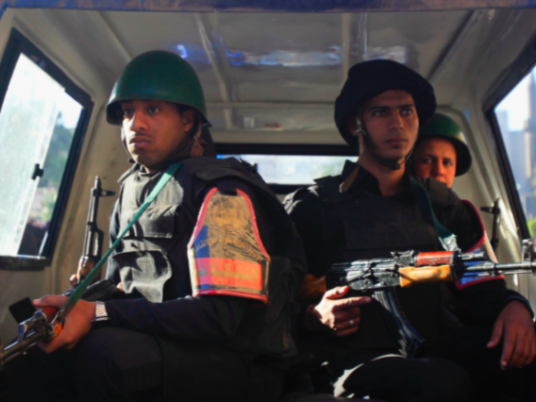 Two police officers and one farmer was killed and four other people were wounded early Sunday when armed men on two motorcycles opened fire at a checkpoint in Sharqiya, a security source has revealed.
Attacks against police forces have escalated in recent weeks with the approach of the fifth anniversary of the 2011 uprising against former president Hosni Mubarak. The Interior Ministry and the military have beefed up security measures in all provinces in anticipation of protests during the anniversary, which also coincides with the national Police Day celebrations.
Last Thursday, eight security personnel and three civilians were killed in a remotely-detonated IED explosion in Haram, Giza, during a raid targeting a suspected terrorist cell.
Edited translation from Al-Masry Al-Youm