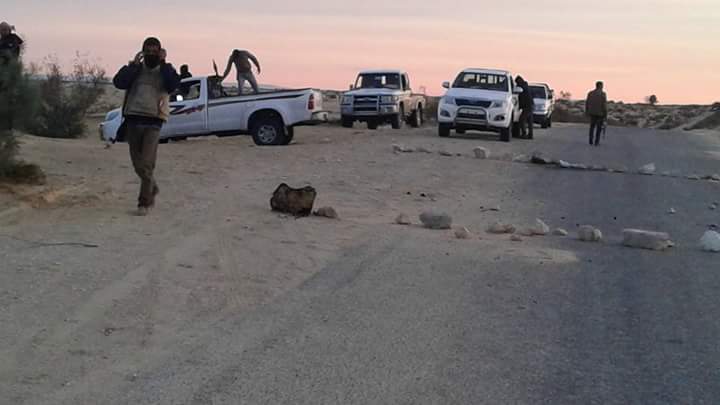 Two leading figures from the Islamic State (IS) affiliated group of 'Sinai Province' surrendered to Egyptian security authorities after a siege against them inside the city of Rafah in North Sinai.
The official page for the 'Sinai Tribes Union' said on Sunday in a statement that the two leading figures from 'Sinai Province' are Egyptian nationals and called on other members of the group to surrender, as they undergoing a remarkable collapse.
Sinai Tribes played important role in countering the presence of IS since the start of the 'Comprehensive Sinai 2018' military operation, since some tribes pledged to retaliate after the 2017 deadly attack on the Al-Rawda mosque in the North Sinai city of Bir al-Abd Sinai which killed 311 people.
The Union of Sinai Tribes vowed in a statement released at that time to eliminate the presence the terrorists there.
In their first statement, the Union said that they will not be consoled until each and every militant in the Sinai is eliminated, saying no mercy will be shown towards them.
The statement also called upon terrorists who not directly involved in killing Egyptians – whether they be citizens, police, or army members – to surrender or face death.
In February, the Egyptian Armed Forces cooperated with the police for a wide-scale military operation around Egypt centralized in the Sinai Peninsula, to eliminate the presence of IS. Both the Second and Third Field armies conducted the operation in Sinai.
The IS affiliated group 'Sinai Province' has been active in the areas of North and Central Sinai since 2014. The group had been previously known as the 'Ansar Bait al-Maqdus', and was established to oppose the Egyptian Armed Forces. The group's ideology sees the army and police as apostates standing in their way, and must die to allow the Islamic Caliphate to flourish.
With the rise of the IS in Iraq and Syria during 2014, the group declared their affiliation to IS and changed their name to 'Sinai Province'. This step was followed by massive and unprecedented attacks against the army and police stationing points based in the Sinai Peninsula.
In response to these attacks, the Egyptian Armed Forces launched a number of military operations prior to the 'Comprehensive Sinai 2018' operation. These operations went on under the name 'Martyr Right' and saw the elimination of hundreds of 'Sinai Province' members.