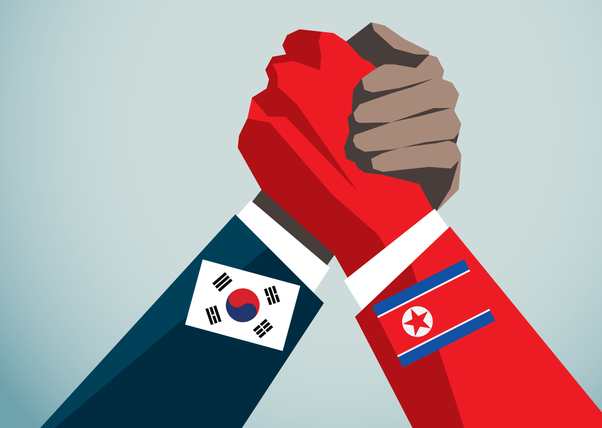 SEOUL (Reuters) – The U.S. Treasury Department is "deeply concerned" about planned financial cooperation between North and South Korea and has told South Korean banks that "U.N. and U.S. sanctions on North Korea remain valid", a South Korean regulatory document has shown.
The document, drafted by South Korea's Financial Services Commission (FSC) and released on Monday after a parliamentary audit, reveals the U.S. Treasury Department's unusual direct calls to South Korean banks, and highlights another sign of discord between Washington and Seoul over North Korea.
While maintaining that it remains in lockstep with Washington, the administration of South Korea's Moon Jae-in has forged ahead with efforts to engage with the North, drawing U.S. concern over a range of issues, from sanctions enforcement to plans for a no-fly zone between the two Koreas.
North Korean leader Kim Jong Un vowed to work toward denuclearization during an unprecedented June summit with U.S. President Donald Trump.
But the North's actions have fallen short of U.S. demands for irreversible steps to scrap its arsenal, including a full disclosure of nuclear facilities and material.
Just after Kim and South Korea's President Moon signed an agreement in Pyongyang on Sept. 19 during their third summit this year, an unidentified deputy assistant secretary at the U.S. Treasury Department's Office of Terrorism and Financial Intelligence called executives in charge of compliance at seven South Korean banks, according to the document.
The official mentioned "media reports that said South Korean financial institutions were preparing to re-open branches within North Korea or task forces and working groups to support inter-Korean economic cooperation", according to the document, excerpts of which were released by the office of opposition lawmaker Kim Seon-dong.
Such "resumption of financial cooperation with North Korea … does not align with U.S. policies", the official said.
The official also expressed "deep concern" that the banks had misunderstood their duties "to comply with UN and U.S. financial sanctions on North Korea," according to the document, which was drafted in Korean.
An FSC spokesman said the document in question was submitted to parliament, in line with a request, declining to elaborate.
The U.S. Treasury Department was not immediately available for comment, outside office hours.
A senior official at South Korea's presidential office, asked about the possibility of discord with the United States over sanctions, said the two countries would "eventually be on the same path" toward denuclearization though there might be a "procedural difference".
'IN STEP WITH SANCTIONS'
The U.S. Treasury Department held telephone conference calls, on Sept. 20 and 21, with the seven South Korean banks, including NongHyup, Woori Bank (000030.KS) and state-controlled Industrial Bank of Korea (IBK) (024110.KS), three sources with direct knowledge of the matter previously told Reuters.
All seven have branches in New York.
An Industrial Bank of Korea (IBK) spokesman said that as a policy bank, it was watching events and could re-consider inter-Korean cooperative projects in the future.
NongHyup Bank, an affiliate of the National Agricultural Cooperative Federation (NACF), was "internally considering reopening its Mount Kumgang branch with consideration for U.N. and U.S. sanctions on North Korea," the bank's president, Lee Dae-hoon, told a parliamentary audit last week.
The branch at the North Korean scenic spot has been closed since 2009.
A NongHyup spokesman said the bank intended to make progress in step with the sanctions, and could not do anything unless sanctions were eased.
Woori Bank, which had a branch in the Kaesong industrial complex in North Korea before withdrawing in 2016, confirmed that there was a call from the U.S. Treasury Department, but declined to elaborate.
More than 80 percent of all South Korean imports and exports payments are made in dollars, according to South Korean central bank data, and many go through accounts of major banks in the United States, bank officials said.