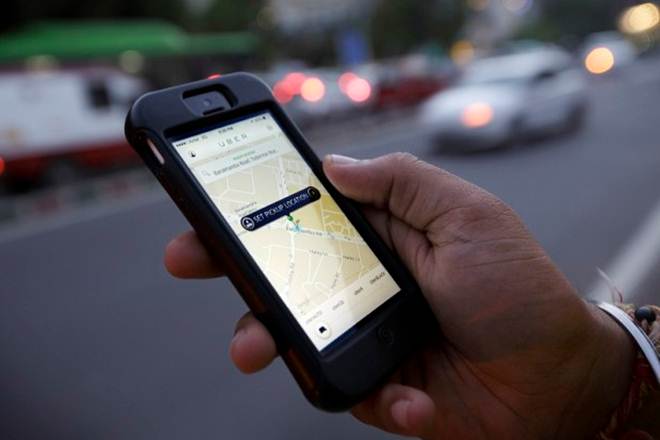 Uber Egypt released a statement on Tuesday saying the company has been testing a new service over the past few weeks that plans to incorporate Egypt's white cabs, calling the taxis "an integral part" of Egypt's public transportation system.
The ride-hailing giant continued in the statement that the step came in light of ongoing efforts to create economic opportunities for drivers. The statement also said that this type of service proved successful in other markets.
An unnamed official at Uber told Egyptian news outlet Masrawy that the company is set to officially declare the launch of the service within the coming few weeks.
However, Egypt's White Taxi Association has rejected Uber's proposal that white cabs join the international company's new taxi-hailing service.
"The White Taxi Association refuse in the strongest of terms joining Uber's newly announced service for numerous reasons, the most important of which is that Uber used to constantly attack the service provided by white taxis in Egypt in its media statements, claiming that the drivers intentionally deactivate the taximeters, among other accusations," Head of the Association Mohamed Abdel Hamid told Egypt Independent.
The service fee is 15 percent plus 2.1 percent VAT.
The Association's Chairperson emphasized that the amount is not fair and draws a considerable financial burden on white taxi drivers, alongside the required annual taxes they have to pay that he said exceeds LE 5,000.
"We cannot understand Uber's contradictory behavior — although they attack the white taxis, they keep on inviting them to work under the company's services without declaring that any changes would take place in the White Taxis Association to enhance the white taxi's performance in the market," Abdel Hamid continued.
He claimed that an Uber trip in a white taxi would be operated with fare prices of LE 7.25 in addition to LE 2.5 per km, which would jump to LE 3 per km after exceeding 30 km.
He further claimed that after practical trials, the association concluded that although these prices are slightly cheaper than Ubers' cars, they are still more expensive than the usual white taxis' trips.
Before being acquired by Uber, Careem announced that it would include the white taxi among its services nearly two years ago; however, it turned out to be unsuccessful after a short-time experience in the market.
In an effort to avoid being "monopolized" by any sector, Abdel Hamid revealed that the association will launch in March 2020 a new app called "Smart B," which he said will secure safe trips for passengers through GPS tracking of rides and guarantee affordable prices that will only differ from usual prices by a maximum of LE 2.
He also explained that the drivers who join the app would be obligated to pass several steps to guarantee high-quality services for passengers.
Uber's CEO previously mentioned in his meeting with Egypt's Prime Minister Mostafa Madbouly in 2019 that the company had already provided 200,000 job opportunities for Egyptians, stressing that Uber offers easy transportation solutions with "reasonable" prices for millions of citizens in Egypt.
The Egyptian market is regarded as one of the most important hubs for Uber in the Middle East. Moreover, the company has invested $100 million in a customer service center in Egypt, which aims to provide high-quality service in Africa and the Middle East.