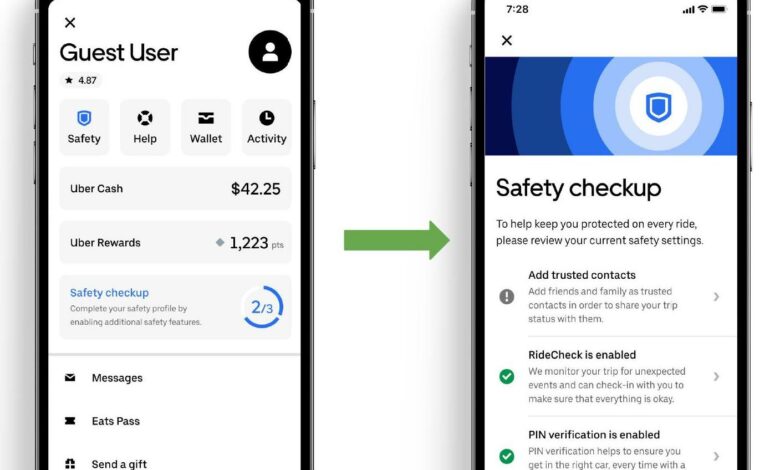 In an effort to bolster customer security, ride-sharing application service Uber has announced a major new update aiming to address safety concerns.
"The safety of everyone who uses our app is a top priority, and we're constantly improving our features.  The Safety Check-Up feature will encourage riders to make use of the full range of safety tools offered on the app to ensure they are always as safe as possible," said the head of MENA Communications at Uber Norhen Ali.
This update comes in the form of the "Safety Check-Up" feature, which encourages all riders to finalize their safety profile by utilizing PIN Verification, Trusted Contacts, and the app's RideCheck features.
Overview of the new features
Through selecting 'Trusted Contacts', riders can stay secured in knowing that they are sharing data of their current trip with friends and families who can keep watch and ensure they safely reach their destination.
'PIN verification' is another step of security for riders to ensure that they are entering the right vehicle. Drivers must input the correct pin given to the rider before the trip begins. Riders can choose when and how long the PIN code remains active through the "Check Up' feature.
Lastly, 'RideCheck' utilizes the GPS to track and detect any abnormalities during a trip – especially helpful in case of an accident – and in the event of any incident, help can be dispatched.