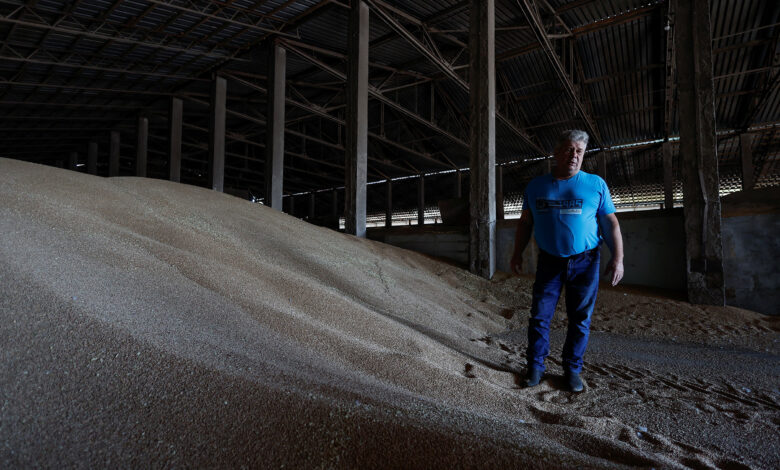 Ukrainian Agrarian Policy Minister Roman Leshchenko said that he hopes the first convoy will leave from the port of Chornomorsk this week after Russia and Ukraine signed a deal Friday that would allow the resumption of vital grain exports from Ukrainian Black Sea ports.
Within the next two weeks, three Ukrainian ports, including Odesa, will be ready to export grain, Leshchenko added. He said that the agreement with Russia also included the import and export of fertilizers, which are crucial for future harvests.
Ukrainian Infrastructure Minister Oleksandr Kubrakov said Monday that he expects that the deal agreed by Ukraine and Russia which would allow would be ready to start this week.
A Coordination Center is being set up in Istanbul, Turkey, to oversee the maritime caravans, he said, adding that representatives from the countries involved are "already" in Istanbul and the center should be ready to function "by Wednesday."
There is no limit on the volume of exports of grain under the agreement, according to Kubrakov, who signed the deal.
Underlining the importance and the urgent need for these exports, Kubrakov said, "Clearly, the situation is dire and it's crucial for us to receive hard currency from our exports."
The exports should mean "at least $1 billion in monthly export revenue" for Ukraine, he noted.
"We will lose a lot" if sowing for next year's harvest doesn't go ahead as planned, he added. "It's a matter of survival."
All of the maritime caravans will be escorted by Ukrainian ships, he explained.
"It was very crucial to us that — in the Ukrainian territorial waters — we will be controlling everything. The Ukrainian Navy will be controlling and not any other countries nor United Nations representatives or any other countries. That will be only the Ukrainian Navy," Kubrakov said.