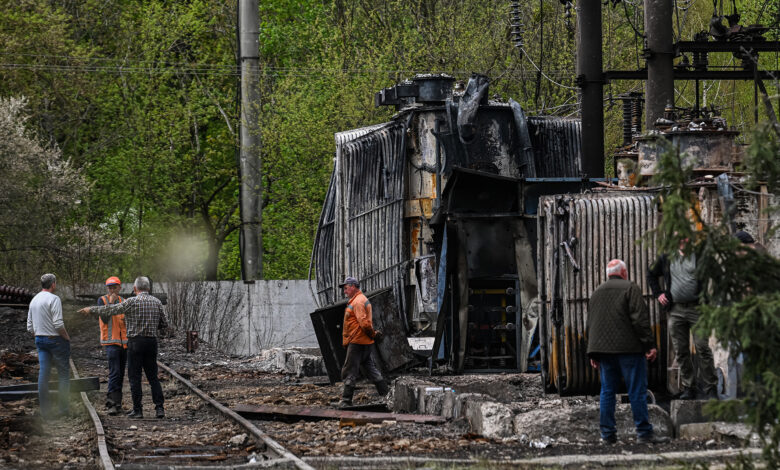 The smell of burnt wire and rubber still lingered in the air around the railway power station on the outskirts of Lviv Wednesday morning, hours after the blaze was extinguished. A group of investigators was collecting debris from the Russian rockets that struck this place the evening before. Now it serves as evidence of Russia's attempts to systematically destroy key infrastructure.
The Lviv power station was among six railway facilities in central and western Ukraine targeted by Russian forces on Tuesday evening, according to the chairman of Ukrainian Railways Olexander Kamyshin.
The coordinated strikes briefly knocked out power in parts of the region and caused long delays to more than 40 trains.
"There were also disruptions on our pumping stations, which are supplying the city with water," Lviv Deputy Mayor Serhiy Kiral told CNN. He said contingency plans were executed to ensure the water supply was not impacted by the strikes.
Tuesday's attack marks the latest in a series of recent attacks on the country's infrastructure, with the railway network now one of Russia's key targets.