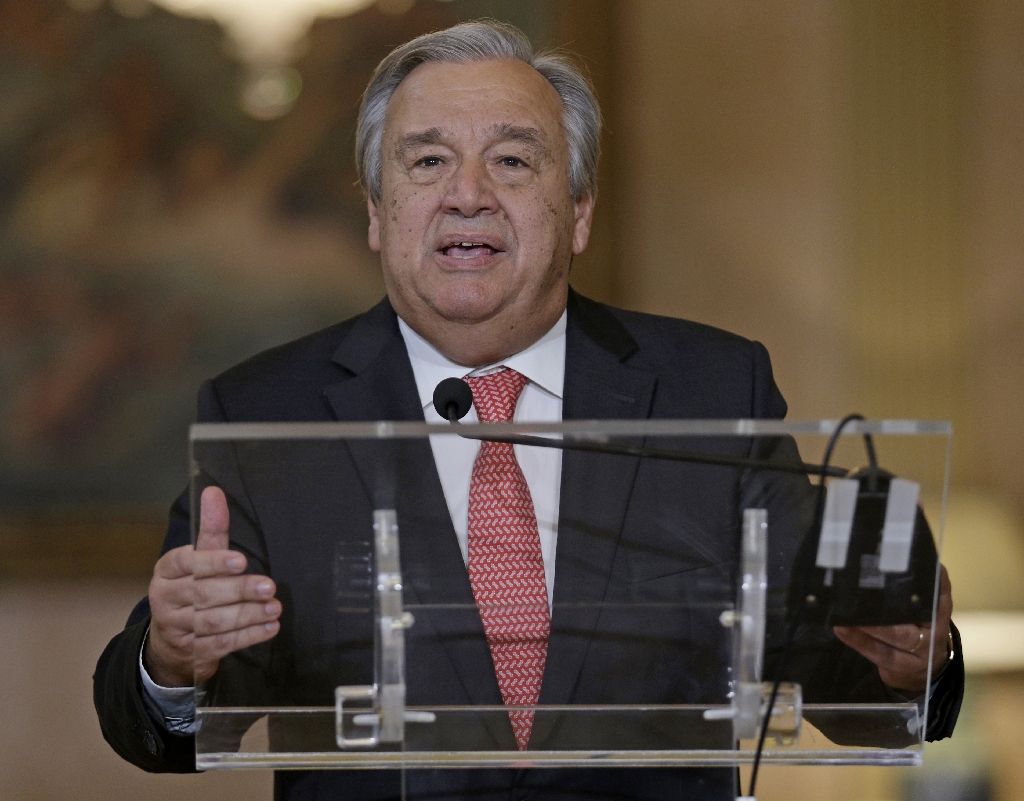 The fight against climate change is "unstoppable" and nations should stick to the landmark Paris accord, UN Secretary General Antonio Guterres said Friday after the US chose to exit the deal.
"Climate change is undeniable and it is one of the biggest threats to our present world, to the future of our planet," Guterres told journalists on the sidelines of a conference in Saint Petersburg.
"On the other hand, climate action is unstoppable and I urge governments around the world to stay the course, to remain committed to the implementation of the Paris agreement to the benefit of all of us," he said.
The UN chief said he was "deeply convinced" that US "states, cities, the business community, the civil society will also remain engaged, will bet in the green economy."
World leaders have reacted with anger and defiance after President Donald Trump announced that the United States, the world's second biggest carbon emitter, was quitting the 2015 Paris climate agreement.
Led by Germany's Angela Merkel and France's Emmanuel Macron, they have branded Trump's decision as misguided and vowed to defend an accord they consider crucial to the future of the planet.
Chinese Premier Li Keqiang and top officials from the European Union are on Friday set to reaffirm their commitment to a landmark climate change agreement.
While Trump said the United States would be willing to rejoin the accord if it could obtain more favorable terms, the three European leaders said the agreement cannot be renegotiated, "since it is a vital instrument for our planet, societies and economics."