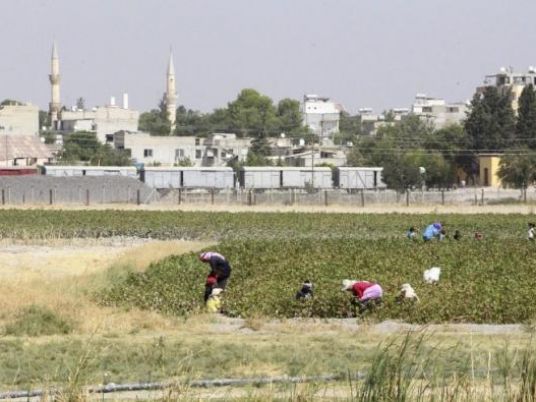 United Nations High Commissioner for Human Rights Zeid Ra'ad al-Hussein slammed the human rights situation in Egypt, during his opening statement on Monday to the Human Rights Council 36th session.
Hussein said that the state of emergency declared in April 2017 has been used to justify the systematic silencing of civil society and closure of civic space, under the guise of countering terrorism.
"My office has received reports of oppressive measures including increasing waves of arrests, arbitrary detention, black-listing, travel bans, asset freezes, intimidation and other reprisals against human rights defenders, journalists, political dissidents and anyone affiliated with the Muslim Brotherhood group," Hussein said.
He added that the office of the High Commissioner is receiving increased allegations of torture in detention, enforced disappearances, extra-judicial killings and trials of civilians in military courts.
He said that the new NGO law adopted on 24 May, which comprehensively restricts the activities of civil society organisations, breaches international law, as well as Egypt's own constitution.
He pointed out that the government has further enacted sweeping blocks on hundreds of websites and media outlets, including those of Egyptian media and international NGOs.
Hussein said that brutality and intimidation of the country's most thoughtful voices, cutting off the vital social and economic services provided by NGOs, and blocking information can only exacerbate radicalism and instability.
He commended the human rights defenders and activists who continue, selflessly, to stand up for the rights of the people of Egypt. He urged the government to reverse its course and open up democratic space, to allow activists to freely contribute to the development of a prosperous and open society.
The head of Egypt's National Council for Human Rights (NCHR) Mohamed Fayeq said that Egypt is now free from torture and this does not mean that there are no isolated cases, which Interior Ministry deals with decisively and some have been held accountable but not declared.
Fayeq pointed out that the phenomenon of torture exists strongly in the Arab region and has existed since King Farouk era, but it is different now, as the Interior Ministry has changed dramatically and started implementing human rights initiatives, including issuing a moral code and subjecting police officers to training courses.
Human Rights Watch (HRW) said in a report published on Wednesday that Egyptian President Abdel Fattah al-Sisi has given a "green light" to security forces to routinely torture political detainees.
The report alleges that the interior ministry has developed an "assembly line" of abuse to collect information and prepare often fabricated cases.
Officers beat suspects and use electrical shocks and put them in strenuous positions with "almost total impunity", the HRW report says.
An official at the interior ministry told Al Masry Al-Youm on Wednesday that the HRW report is "one of a series of reports that the organization publishes to incite hatred against Egypt, tarnish its reputation abroad and hold back development efforts."
Foreign Affairs Ministry spokesperson Ahmed Abu Zeid attacked Human Rights Watch's report, asserting that the report is politicized and factually incorrect.