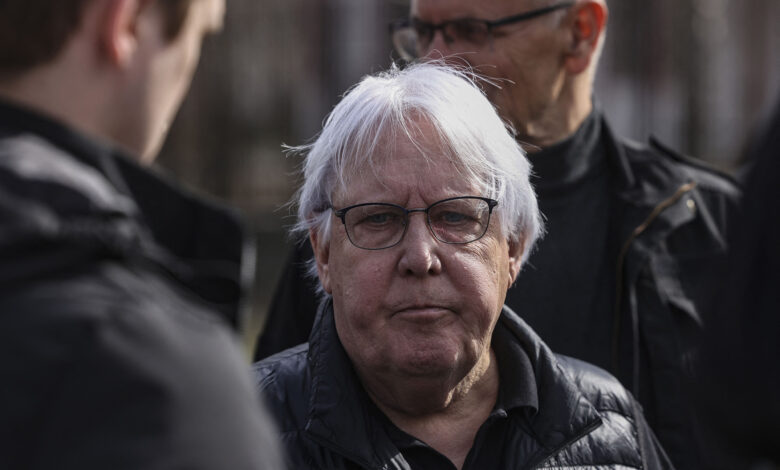 The United Nations' under secretary-general for Humanitarian Affairs plans to visit Moscow in early June to discuss the situation in Ukraine, a spokesman for the Russian mission to the UN said Wednesday, according to Russian state-run news agency TASS.
Martin Griffiths plans to visit Moscow to "continue dialogue he began during his previous visit to Moscow," and "to discuss the entire spectrum of humanitarian assistance to Ukraine," spokesman Fyodor Strzhizhovsky said.
Griffiths' previous visit to Moscow last month was an attempt to facilitate a "humanitarian ceasefire," having been charged with meeting both parties in the conflict by UN Secretary-General Antonio Guterres.
Strzhizhovsky added that the Secretary-General of the United Nations Conference on Trade and Development Rebeca Grynspan will visit Moscow to discuss the export of Russian fertilizers.
In recent months, the price of fertilizer — an essential for farmers to hit their production targets for crops — has risen due to issues with exports from Russia. Output from Europe has also declined due to the surging price of natural gas, a key ingredient in nitrogen-based fertilizers.
Norway's Yara — one of the world's largest fertilizer makers — has reduced export due to the surge in natural gas prices, cutting down the amount of ammonia and urea output from their plants in Italy and France.
According to TASS, Russian Deputy Foreign Minister Andrey Rudenko said on Wednesday that the resolution of the food problem "requires a comprehensive approach," calling for the lifting of sanctions on Russian exports and financial transactions.