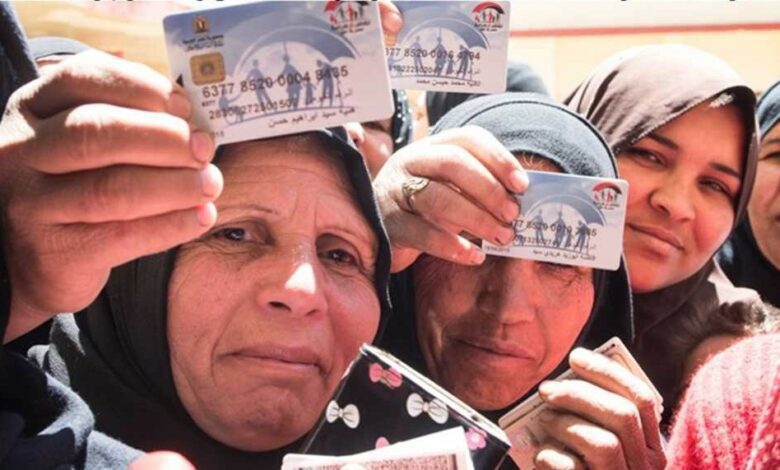 The number of families benefiting from the 'Takaful and Karama' program's pensions has risen to five million, bringing the cost accordingly to LE21 billion.
This comes as part of social protection measures taken by the government, Minister of Planning and Economic Development, Hala al-Saeed, announced during a meeting with the World Bank's Regional Director for Human Development, Keiko Miwa, to deepen the dialogue with the World Bank on human development.
Saeed stressed the importance of continuing cooperation and support between the World Bank and Egypt, in light of recent global economic developments.
Supporting families in need
The government launched Takaful and Karama program to provide cash support to poor families in Egypt, she explained.
Saeed said that the government announced this month an increase in the number of beneficiaries from pensions provided by the program from 4.1 million families to more than five million families, at a total cost of about LE5.5 billion annually.
Given the high priority of social protection on the government's agenda, the Takaful and Karama program and the other programs have made a tangible difference in the lives of Egypt's most vulnerable citizens, she stated.
She added that about seven billion dollars, equivalent to LE121 billion, was allocated to this program in the past eight years, a growth rate of 591 percent compared to eight years ago, which contributed to an increase in the number of beneficiaries from Takaful and Karama from 1.7 million families, or 6.4 million individuals in 2014 to 4.1 million families, or 17 million individuals in 2022.
Saeed touched on the "Hayah Karima" presidential initiative, saying that it aims to improve the quality of life in the poorest rural communities within the framework of the sustainable development strategy of Egypt Vision 2030, by reducing poverty and multidimensional unemployment rates, as the initiative aims to transform more than 4,500 Egyptian villages into sustainable rural communities.
As climate change is becoming a top priority all over the world, the government aims to integrate climate policies into the "Hayah Karima" initiative in a comprehensive manner, Saeed said.
Saeed also referred to the "national project for the development of the Egyptian family", adding the project aims to fully manage the demographic challenge in Egypt from a development perspective, while seeking primarily to improve the characteristics of the population.
She said that the program works by formulating a set of policies that focus primarily on the economic empowerment of women, and promoting efficient reproductive health services, raising awareness, and digitizing systems to reach target groups.
The Ministry of Planning launched a fruitful partnership with J-PAL, which aims to enhance the effectiveness of poverty reduction policies in Egypt through careful evaluation of promising and innovative government programs.