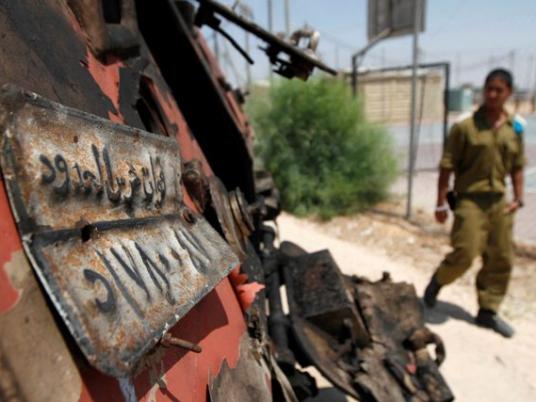 President Mohamed Morsy named Mohamed Refaa al-Tahtawi as his new chief of staff today. Tahtawi had been serving as the assistant foreign minister and is a former spokesperson for Al-Azhar.
The announcement comes on the heels of the news that Morsy has replaced intelligence chief Mourad Mowafy with Abdel Wahed Shehata in the wake of the recent attack on the Egypt-Israel border in Sinai, said presidential spokesperson Yasser Ali on Wednesday.
Ali also announced that Hamed Zaki has been appointed head of the presidential guard, and North Sinai Governor Abdel Wahab Mabrouk has been dismissed from his post.
Following orders to improve the central security department, Interior Minister Ahmed Gamal Eddin appointed Maged Nouh as assistant minister for central security and Osama al-Saghir as assistant minister for the Cairo security department.
Ali also announced that Hamdi Badin, commander of the military police, would be replaced.
The announcements were made on the state-run Nile News TV channel after Morsy held a meeting on Wednesday with the National Defense Council. Attendees discussed the implications of Sunday's attack by unknown gunmen on a security checkpoint near the Egyptian-Israeli border, which killed 16 Egyptian security officers.
The National Defense Council is made up of the prime minister, the chairman of the Shura Council and the chief commander of the armed forces. Also serving on the council are the ministers of interior, foreign affairs and finance, the chief of staff of the armed forces, the intelligence service, the commanders of the navy and the air forces, the assistant defense minister, the commander of the armed forces operations, the military judiciary, the director of military intelligence and the defense ministry secretary general.
Prime Minister Hesham Qandil, Field Marshal Hussein Tantawi, Armed Forces Chief of Staff Sami Anan and the commanders of the armed forces all declined to give statements after the meeting.
In response to the announcements, former MP Mostafa al-Naggar took to Twitter, calling Morsy's decisions "emotional" and "shortsighted," and warning of worse yet to come.
However, Essam al-Erian, acting president of the Freedom and Justice Party, praised Morsy on his Twitter, saying, "Today, the president began to exercise his power."
"These decisions are a message to all officials that Egypt has a president and its people have a will, and that you will be sacked if you do not respect that will," Erian added.
Talk show host and prominent opposition journalist Hamdi Qandil claimed on Twitter that Morsy had decided to dismiss the commander of the presidential guard because he advised the president not to attend the funeral because he would be unable to protect him, whereas the army was able to protect the defense minister and the chief of staff. Qandil's statements were confirmed by the Youm7 news website.