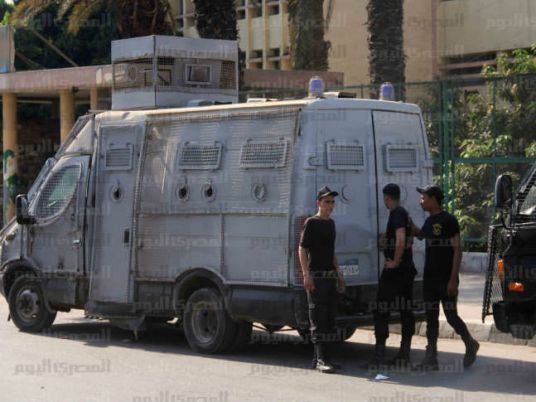 Security forces arrested a suspect on Thursday following an attack on a group of tourists at the Three Pyramids Hotel on Haram Street, a security source told
Al-Masry Al-Youm
.
According to Reuters, the group of Israeli-Arab tourists were boarding a bus outside of the hotel, which is located along the road to the Giza Pyriamids, at the time of the attack.
Director of the General Giza Investigation Department Major General Khaled al-Balshy said two assailants on a motorcycle fired birdshot on the group of tourists.
According to Interior Ministry spokesperson Abu Bakr Abdel Kerim, the incident began after a group of 15 people, allegedly affiliated with the Muslim Brotherhood, staged a march down Haram Street and then gathered near the hotel and shot fireworks at a security post.
The hotel's facade and the tour bus were damaged during the incident, but no casualties or injuries were reported.
Security forces set up checkpoints on Haram Street and around the area following incident.
The attack comes on the day of Coptic Orthodox Christmas while security remains high around many Coptic religious sites and Churches due to the Christian holiday.
Egypt's tourism industry, a major source of income for the country, has suffered a series of blows following the January 25 Revolution in 2011. The most recent incident to affect tourism was the crash of a Russian passenger plane in the Sinai Peninsula that killed all 224 on board.