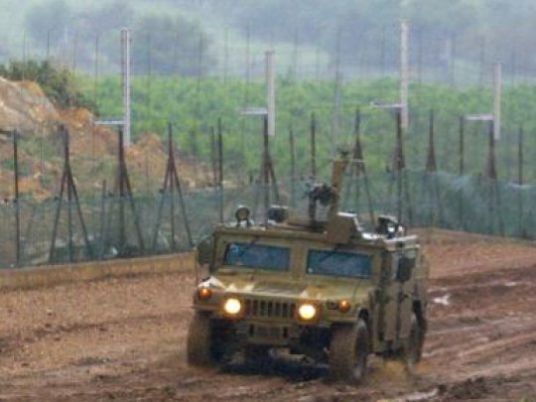 A UN spokesman has said a UN peacekeeper stationed in southern Lebanon was killed an
Israeli shelling of
Lebanese villages of Majidiyeh, Abbasiyeh and Kfar Chouba, close to Shebaa,
Lebanese officials told France 24.
Spanish officials confirmed the peacekeeper, part of the UN Interim Force in Lebanon (UNIFIL), was Spanish, Reuters reports.
"UNIFIL Force Commander Major General Luciano Portolano is in close contact with all the parties, urging maximum restraint to prevent an escalation," UN spokesperson Andrea Tenenti added.
UNIFIL has been deployed in southern Lebanon since 1978.
Its ranks were reinforced after the 2006 war between Israel and Hezbollah, which killed 1,200 Lebanese, mostly civilians, and 160 Israelis, mostly soldiers.
"On the Lebanese side, there were also no immediate reports of casualties. Families living on the border of the villages fled further inland," unnamed Lebanese officials were quoted as saying to
Beirut-based TV channel
al-Mayadeen
.
The attack of some 35 Israeli shells was in response to an anti-tank missle attack from the Lebanese militia Hezbollah fired an
anti-tank missile at an Israeli army vehicle on earlier Wednesday
in the disputed Shebaa Farms on Lebanon's borders with the Israeli-occupied Golan Heights.
Israeli sources said that seven soliders were injured in attack, though none were life-threatening.
Lebanese security sources told
Beirut-based
al-Mayadeen
that
Hezbollah killed at least 15 Israeli troopers though Israeli sources denied the deaths.
It reported that the IDF's supreme command held an emergency meeting on the occasion, while quoting unnamed Israeli media reporting casualties among the targeted military convoy.
"Initial reports indicate a military vehicle was hit, apparently by an anti-tank missile in the area of Har Dov," said a statement posted on the Israeli army's official Twitter feed, using the Israeli term for the Shebaa Farms close to the border with Lebanon and the ceasefire line with Syria.
Lebanon's National News Agency also claimed an Israeli soldier had been captured in the operation, but the Israeli military immediately denied it.