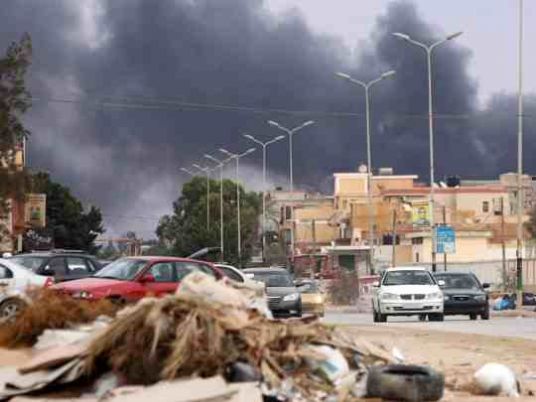 Eight civilians were killed in an air strike near Tripoli on Monday, the US ambassador said, an attack that was claimed by Libya's official government.
War planes belonging to the country's internationally-recognised government attacked Tarhouna, a town near Tripoli which is held by a rival armed group, air force commander Saqer al-Joroushi said.
"Terrible news today from Tarhouna where 8 innocent displaced Tawergha killed in air strikes," US Ambassador Deborah Jones said in a tweet, referring to a minority group in Libya.
"This violence serves no one's interests," said Jones who is currently based outside Libya.