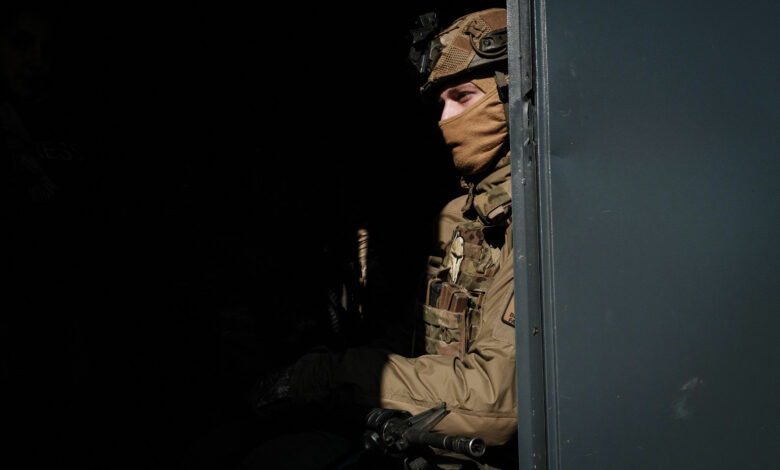 The father of a US Army veteran who was killed fighting for Ukraine earlier this month said Ukrainian commanders had warned his son that Russia's invasion resembled "World War I or II" before he enlisted in the country's defense.
Andrew Peters, 28, died in action on Feb. 16 while serving with Ukraine's International Legion of Defense.
His father, John Peters, told CNN's Wolf Blitzer Monday that "we did our homework" researching the unit, which was created by President Volodymyr Zelensky to allow foreign citizens to join the Ukrainian resistance against Russian occupation and fight for global security.
"Even the commanders over there didn't pull any punches — they said this is dangerous, this is not like Afghanistan, this is not like Iraq… this is knockdown drag-out gutter fighting, this is like World War I or World War II," John Peters said.
"There were a number of guys who left after hearing that, but Andrew was like, 'no I'm going to stick this out. I'm going to finish this.'"
Andrew Peters, from Marshfield, Wisconsin, had served a tour with the US Army in Afghanistan prior to joining Ukraine's war effort.
In the interview, his father said he was "like any other average 28-year-old American," and someone with a "very strong sense of what was right and wrong."
"I still remember one of the times he called, he said: 'Dad, you cannot imagine the amount of destruction and suffering that's going on over here. What you see on TV does not do it justice,'" John Peters said.