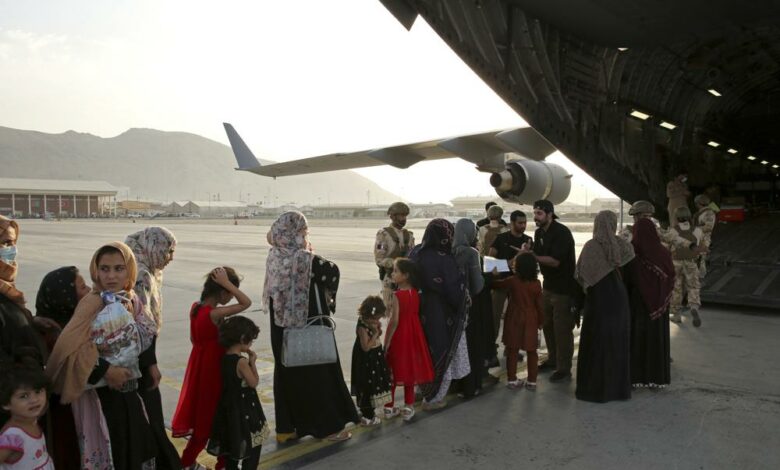 US President Biden said that the US has evacuated nearly 28,000 people from Afghanistan since Aug. 14, including around 11,000 people in about 36 hours over the weekend, CNBC News reported.
In a televised address from the White House on Sunday night, Biden reiterated that "any American who wants to get home will get home," despite a rushed US withdrawal that's left thousands of US citizens and Afghan allies of the US trying to flee a country now under Taliban control.
Biden said the administration's first priority in Kabul is getting American citizens out as soon as possible and that the US had extended a "safe zone" around the airport. The US has used phones, emails, and other forms of communication to locate Americans and try to move them to the American compound, he said.
"It's an incredible operation," Biden said. But, he added, "the evacuation of thousands of people from Kabul is going to be hard and painful" no matter when it began. "There is no way to evacuate this many people without pain and loss," Biden said.
Thousands of Afghans, including many who helped the US military in the war, have been crowded outside of Kabul's airport, risking beatings by Taliban fighters in the hope of getting onto a flight out of the country. Some have been trampled or suffocated in the crowds. The airport is controlled by the US military but the Taliban have control of the rest of the city and nearly all of the country.
Earlier on August, the White House said 23 US military flights had evacuated around 3,900 people from the country, and 35 coalition aircrafts had evacuated another 3,900, from Saturday to Sunday.