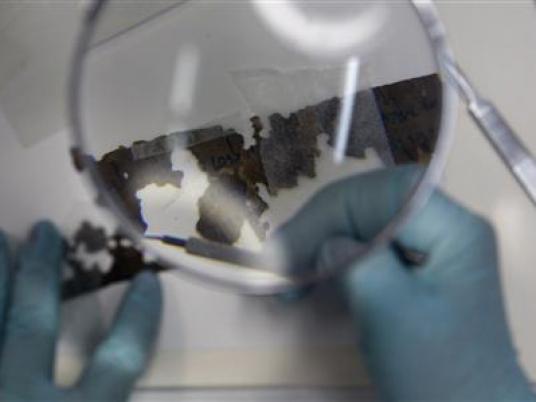 A team from the US National Transportation Safety Board (NTSB) arrived in Egypt on Sunday to inspect the safety procedures and the baggage area at Cairo airport.
The board conducted a lengthy meeting with security officials at Cairo International Airport as well as the Cairo Airport company, Egypt Air and airport employees.
The meeting discussed ways to monitor the safety procedures on board flights heading to John Kennedy Airport, New York, according to a press release.
The press release also asserted that a deal was made to maintain cooperation between the American and Egyptian counterparts in the inspection process, set to begin today.
Accordingly, Cairo International Airport was placed on high alert in preparation for the inspection. The alert includes all personnel and different sections within the airport. Ayman Abdel Fattah, vice head of security at Cairo Airport, will be accompanying the American security team during their inspection patrols in the airport halls and the baggage compartment.
Egypt has been battling to recover the badly-affected tourism sector over the course of the past years after the political turmoil that followed the 2011 uprising.
The tourism crisis was exacerbated by the downing of the Russian plane in October 2015, prompting international charter agencies to cancel their flights to Egypt.
Different countries have demanded certain security measures be implemented at Egyptian airports for the resumption of direct flights to be considered.
Russia, which had halted all flights to and from Egypt after the 2015 incident, sent several Russian expert delegations in 2016 to inspected the security methods at Egyptian airports.