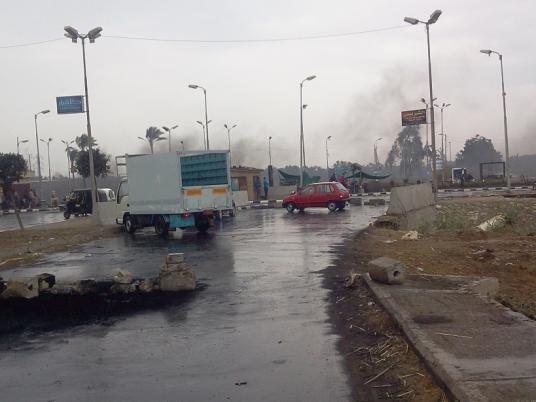 A US military delegation of six top US navy leaders arrived in Cairo for a two-day visit coming from Abu Dhabi.
The delegation will meet with senior Egyptian officials and members of the Egyptian Council for Foreign Affairs to discuss recent developments in the region, especially in Yemen, and its impact on navigation in the Red Sea and the Arabian Sea, as well as to dicuss Egypt-US coooperation to confront terrorism and secure south the Red Sea.
Military sources told Al-Masry Al-Youm that Egypt is in constant contact with different parties to confront terrorism, pointing out that the delegation's visit comes in the framework of continuous Cairo-Washington consultation and coordination.
The sources added that naval forces in the international coalition fighting the ISIL are on high alert, especially that the developments in Yemen require precautionary measures to protect navigation in the Red Sea which would adversely affect the Suez Canal.
The French aircraft carrier Charles de Gaulle crossed Monday the Suez Canal, accompanied by the frigate Sheffield Paul and supply ship Muse in a convoy coming from the Mediterranean Sea en route to the Red Sea and the Arabian Gulf to take part in the war against the Islamic State.
Tight security was imposed in Suez Canal for 12 hours until the convoy had passed.
Edited translation from DPA and Al-Masry Al-Youm