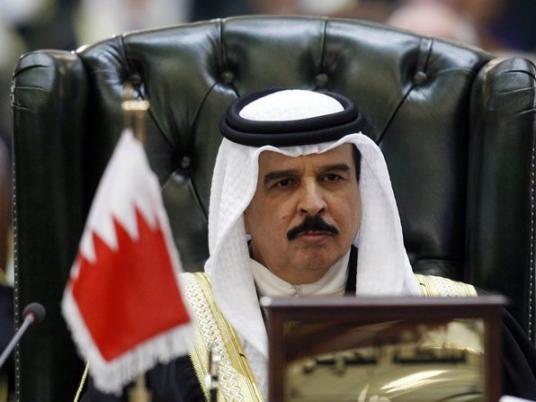 The United States said it was partially resuming sales of military supplies to Gulf Arab ally Bahrain after having frozen most shipments last year amid a bloody crackdown on protests.
But in a nod to concerns over ongoing pro-democracy demonstrations, State Department spokeswoman Victoria Nuland said "the items that we are releasing are not used for crowd control."
Tear gas and stun grenades were excluded from the sales, according to US officials.
A senior US administration official told reporters on condition of anonymity that a frigate and harbor security boats as well as upgraded F-16 engines would be transferred to Bahrain as well as other items he declined to disclose.
The equipment and services were released "for the purpose of helping Bahrain maintain its external defense capabilities," Nuland said in a statement that did not describe the items.
She urged Bahrain to tackle "serious unresolved human rights issues" and warned the "country is becoming increasingly polarized."
"We are concerned about excessive use of force and tear gas by police," Nuland said.
"At the same time, we are concerned by the almost daily use of violence by some protesters. We urge all sides to work together to end the violence."
Witnesses said Friday that Bahraini police fired tear gas and birdshot during overnight clashes with protesters demanding the release of jailed opposition activists, wounding several demonstrators.
Amnesty International says 60 people have been killed in Bahrain since the uprising began in mid-February 2011.
Nuland said Washington "will continue to maintain the holds on the TOW missiles and Humvees that were notified to Congress last October," amid concerns they could be used against protesters.
She was referring to Tube-launched, Optically-tracked, Wire-guided missile, as well as the all-terrain Humvees that have replaced the traditional jeep.
"Given the unrest in Bahrain over the past year and pending further progress on reform, the United States has maintained a pause on most arms sales and licenses to the government of Bahrain," a senior US official said.
But the United States has at the same time been "continuing to supply some items on a case-by-case basis that directly affected our own national security interests," he said.
Bahrain serves as the headquarters for the US Navy's Fifth Fleet, which patrols the Gulf amid perceived threats to Arab allies in the region from neighboring Iran.
The announcement on military cooperation came amid a visit to the United States by Bahraini Crown Prince Salman bin Hamad Al Khalifa, who met with Vice President Joe Biden here on Friday and with US Secretary of State Hillary Clinton on Wednesday.
Biden "expressed concern about the recent escalation of street violence, including attacks against security forces," his office said in a statement.
"The vice president also underscored the importance of ensuring fundamental rights for all Bahrainis and the need for greater progress by the government on accountability for past abuses, police reform and integration, and inclusive political dialogue."
Clinton said "much work remains to fully address ongoing human rights issues," according to Nuland, after the pair discussed Bahrain's efforts to implement recommendations from an independent probe into the crackdown on pro-democracy protests.
The chief US diplomat urged the Bahraini government to take action that "leads to meaningful institutional and political reforms," Nuland said.
King Hamad promised reforms after the independent commission probing Bahrain's March 2011 crackdown on Shiite-led democracy protests reported in November that police had used "excessive force" and tortured detainees.
Bahrain's crown prince was also due to meet with Defense Secretary Leon Panetta later Friday.