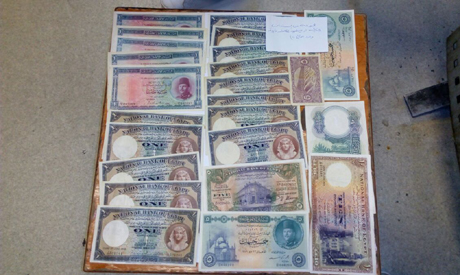 The US Treasury Department on Monday sanctioned a network of individuals and companies it said counterfeited Yemeni bank notes potentially worth hundreds of millions of dollars for Iran Revolutionary Guard's Qods Force.
The network circumvented European export restrictions in order to provide the counterfeiting supplies and equipment, according to a Treasury statement.
President Donald Trump last month declared Iran's Revolutionary Guard a supporter of terrorism and authorized Treasury to impose tough sanctions limiting its access to goods and funding.
Republican Trump has been critical of the 2015 agreement his predecessor, former President Barack Obama, a Democrat, reached with Iran and said the United States must take stronger steps to ensure the country does not acquire nuclear weapons.
The counterfeiting scheme exposed the "deep levels of deception" that the Qods Force, a Revolutionary Guard unit carrying out missions outside the country, employs "against companies in Europe, governments in the Gulf, and the rest of the world to support its destabilizing activities," said Treasury Secretary Steven Mnuchin.
According to Treasury, Pardavesh Tasvir Rayan Co. is a printing operation controlled by businessman Reza Heidari and owned by Tejarat Almas Mobin Holding that procured equipment and materials to print counterfeit Yemeni rial bank notes.
Qods Force used the currency to support its activities.
Heidari used front companies and other methods to keep European suppliers in the dark about their ultimate customer. He coordinated with Mahmoud Seif, Tejarat's managing director, on the logistics of procuring materials and moving them into Iran, Treasury said.
Treasury sanctioned both men and both companies, as well as ForEnt Technik GmbH, which Heidari owns, and Printing Trade Center GmbH for serving as front companies in the operation.