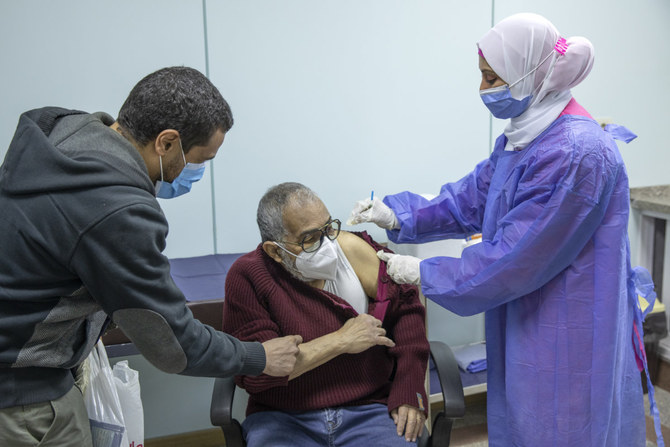 Despite a decline in infections the coronavirus is still present in Egypt, warned the Head of the Health Committee of the Egyptian House of Representatives Ashraf Hatem, who said that vaccination rates remain very low.
"Citizens have forgotten that we have coronavirus and that cases were severe" Hatem told the Egyptian "Al-Shams" channel, and warned that if citizens continue to ignore mask rules and social distancing measures cases will climb once more.

"The vaccination rate in Egypt is less than four percent which is a very small percentage, and we hoped that the fourth wave would not come until about 50 percent of the citizens had received the vaccination," he said.
He warned Egyptians of the next wave of coronavirus, stressing the continued importance of adhering to the precautionary measures.

Prime Minister Mostafa Madbouly announced at the beginning of June that 2.5 million citizens have received a vaccine against COVID-19, out of Egypt's population of 104 million.
The Egyptian Authority for Unified Procurement, Supply, Medical Supply and Medical Technology Administration (UPA) announced in mid-June that it has secured over 46 million COVID-19 doses during the fiscal year 2020/2021.
Egypt's Prime Minister added that Egypt has also produced one million doses of coronavirus vaccines thus far.