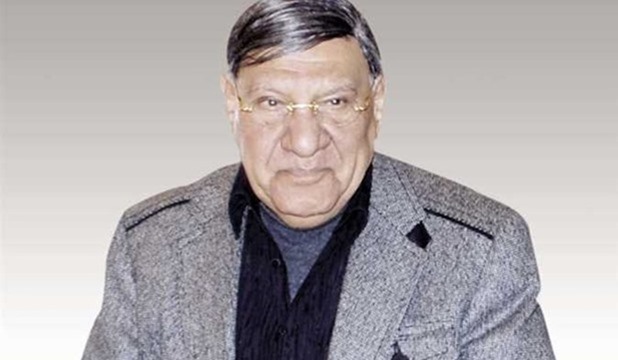 Veteran TV presenter, interviewer and journalist Mofeed Fawzi died on Sunday at the age of 89 after a long battle with illness.
Fawzi was hospitalized several days ago after a sharp deterioration in his health condition.
His daughter Hanan said funeral service will be held at El Maraashly Church in Cairo district of Zamalek at 12:00 p.m.
Born in 1933, Fawzy graduated from the Faculty of Arts, Cairo University, in 1959. Throughout his life, he interviewed a large number of important political, literary, and artistic figures in the Arab world.
He was the first to introduce the idea of ​​press television and is best known for his program Hadeeth Al Madena (Talk of the Town) which he presented for nearly 26 years. He was also the editor-in-chief of "Sabah al-Khayr" magazine published by Rose al-Yūsuf.
Fawzy was married to late broadcaster Amal al-Omdah and is survived by one daughter.