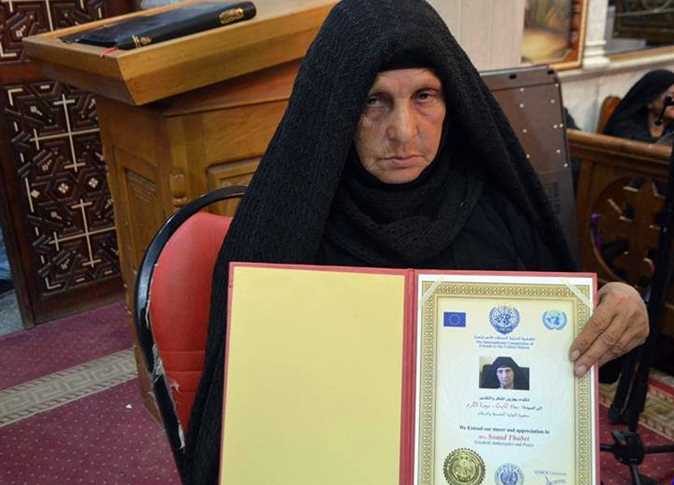 An Egyptian Coptic woman has praised the Minya Criminal Court's 10-year-sentence in absentia on Saturday of three of her assaulters, who were accused in May 2016 of attacking her and stripping off her clothes in the streets of Karam Abu Omair village, after rumors of an affair between a Muslim woman and Christian man sparked sectarian violence in Egypt's Minya Governorate.
"Today I earned back my rights, after having been mercilessly stripped of my clothes and paraded in the streets. God is just and sent me a fair court decision after many people have doubted my words. We've been kicked out of our home for several years," said Soad Thabet, known in the media as the "Karam woman," according to a report from Al Masry Al-Youm.
She also expressed her gratitude to Egyptian President Abdel Fattah al-Sisi, commenting: "You've stood by my side and supported me since the start of my struggle and you've also built us a (new) home to accommodate us in light of the incident."
Thabet's story began in May 2016, when rumors began to circulate about an affair between a Christian man and a married Muslim woman in Karam Abu Omair village, located in Egypt's Minya Governorate. Nearly 300 Muslims assembled in the village, demonstrating their anger by setting fire to several buildings and homes, which were reportedly owned by Coptic Christians, Egypt Independent previously reported.
Thabet claimed that she had been violently assaulted by a group of Muslim men during the unrest, with the mob attacking her and stripping her of her clothes in the street. Copts also set fire to houses and a storage room belonging to Muslim residents as rumors of the affair sparked outrage in the village.
Thabet later filed a case in which she accused the former husband of the Muslim woman involved in the incident and the man's father of assaulting her.