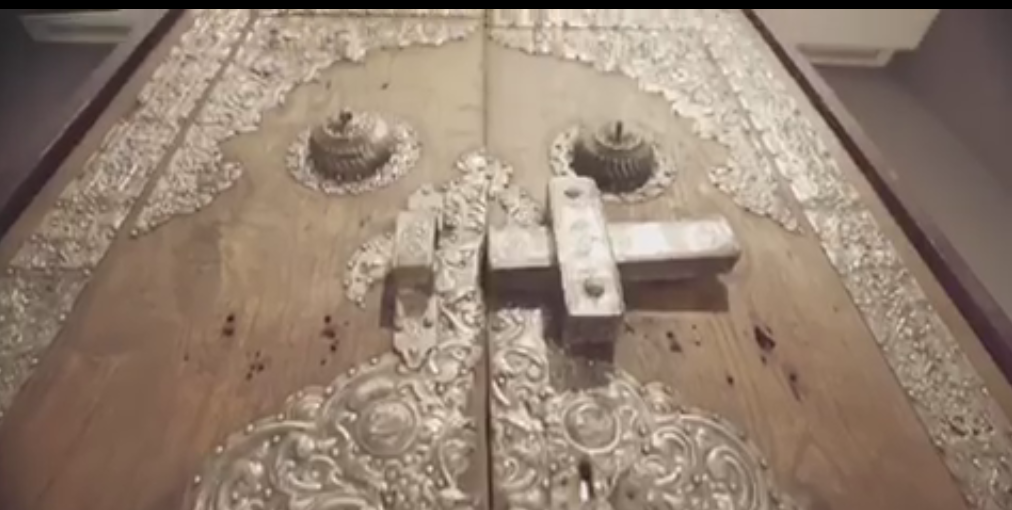 Egypt's Ministry of Tourism and Antiquities has launched a new guided virtual tour taking viewers inside the Museum of Islamic Art to experience a breathtaking wooden door gilded with silver, dating all the way back to the era of Muhammed Ali.
Taken from the Mosque of al-Sayyidah Zaynab, this magnificent door ranks as among the largest silver-plated doors in the entire world according to the ministry's statement.
Looking further past the glamorous silver and Islamic craftsmanship, the door contains another small yet remarkable feature which is the artist's signature engraved on the door lock: Yahudah Aslan, a man neither Muslim or Arab.
This serves as a testament to Islamic Cairo's foundation of tolerance and religious diversity, a time where even non-Muslim artisans could excel at creating Islamic art.
https://www.facebook.com/moantiquities/videos/245167290182288/?t=0
This new guided tour comes as part of the Experience Egypt initiative launched by the Ministry of Tourism and Antiquities in response to the world-wide coronavirus pandemic that has placed the world into lockdown and halted tourism industries everywhere.
With the slogan, "Experience Egypt from Home. Stay Home. Stay Safe,", this initiative aims to enable people worldwide to embark on a journey through ancient Egyptian civilization while confined at home due to precautionary measures taken to combat the coronavirus outbreak.
This and all of the museum's other tours are available on the Ministry's official website and Social Media platforms (Facebook, Instagram, Twitter and Experience Egypt).