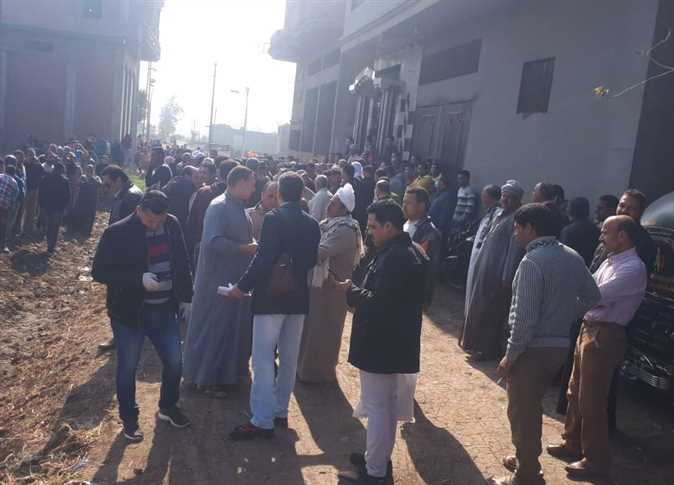 Police forces at an Egyptian village were forced to use tear-gas to break up crowds and arrest dozens on Saturday protesting the burial of a doctor who died from the coronavirus.
The doctor, 64, passed away at Abu Khalifa isolation hospital in Ismailia. Her body was transferred to her late husband's grave-site in Shubra al-Bahou village in Daqahlia for burial.
Village residents protested the funeral, with dozens gathering to block the ambulance's way to the cemetery.
Expressing concern that the body would spread the infection, the protestors claimed that since the deceased came from Mit al-Amel village she should be buried there instead.
https://www.facebook.com/Mahmoud.Ealbanna/videos/359014508361537/
Security forces failed to convince the angry villagers, forcing them to go to Mit al-Amel for the funeral.
But villagers there refused the body as well, denying the ambulance and police access to their cemetery.
Returning once again to Shubra al-Bahou village, police and health agencies led negotiations with the villagers to allow the burial to proceed. They attempted to convince the residents that there was no danger from the body, according to security officials, with some villagers even being allowed to inspect the multi-layered burial shroud.
Negotiations failed after the villagers continued refusing. Fifteen protestors were ultimately arrested and the funeral finally went ahead.
Medical sources said that the deceased physician had been transferred to isolation hospital at March 14, after she contracted the virus from her daughter who returned from Scotland on March 11.
Edited translation from Al-Masry Al-Youm