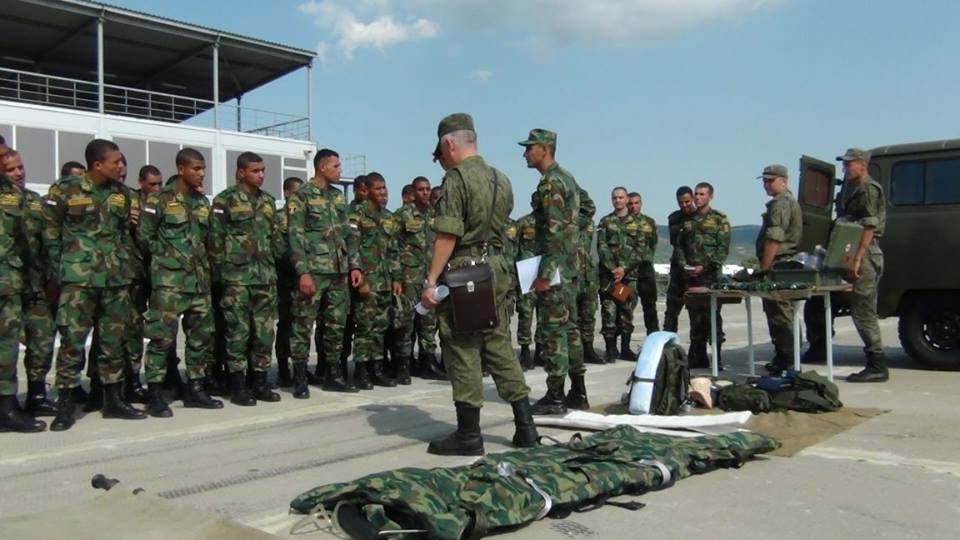 Egyptian military spokesperson Tamer al-Refai announced in a statement on Sunday that Russian and Egyptian paratroops continued activities for the exercise drill "Defenders of Friendship", as part of cooperation between both countries' armed forces.
Over 1,000 paratroopers from Egypt, Russia and Belarus are taking part in the drills, which run between August 19- 29. The drill includes many activities, topped by the implementation of landing operations for personnel, their equipment and vehicles.
https://www.facebook.com/EgyArmySpox/videos/2371446623105722/
During the "Defenders of Friendship" drills, the two countries' paratroopers will train on landing, arriving at the drill site, as well as in seizing and holding a vital target and clearing it away of "terrorist elements."
The tactical exercise will take place in Ryazan city in western Russia. The last tactical training, "Defenders of Friendship-2018", was held in Egypt in October 2018.
Egypt and Russia have been stepping up military cooperation in recent years. In 2015, Russia and Egypt held a joint naval exercise called "Friendship Bridge 2015", off the coast of Alexandria, including supply and communication exercises, search operations, and defense and live-firing exercises.
In October 2016, the two nations' airborne forces held the "Defenders of Friendship-2016," exercise in Egypt close to Alamein, a coastal city 100 miles west of Alexandria.
Edited translation from Al-Masry Al-Youm