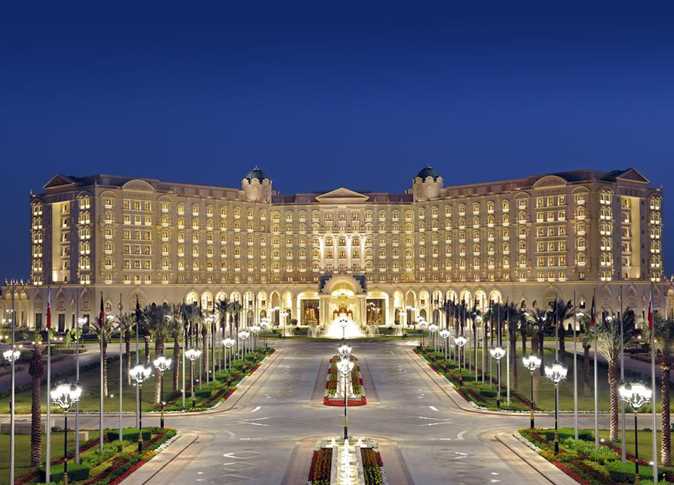 A video showing the inside of the Ritz-Carlton Hotel in Saudi Arabia, where former government ministers, prominent businessmen and members of the royal family are being held as part of a wide-ranging anti-corruption campaign, has emerged, the New York Times reports.
The 52-acre five-star hotel in the Saudi capital Riyadh, which has hosted prominent international figures, world leaders, and wealthy billionaires, has been turned over the weekend into the world's most luxurious prison.
The American newspaper reported that it had received a shaky video filmed in the early morning of Monday, in the hotel's Hall B, showing people lying on the carpets covered with colorful blankets with pink decorations.
Guards appear in dark uniforms in the background and in a corner what seems to be an M-4 rifle, used by the US military, can be seen.
According to the newspaper, Hall B is one of the more modest areas of the hotel. However, it comprises an area of 20,000 square feet and can be used as a banquet hall for 1,400 people or a reception for 2,000 people.
On Saturday evening, Saudi authorities carried out a sweeping crackdown on prominent Saudi businessmen and princes, the latest in King Salman bin Abdulaziz Al Saud's and crown prince Mohammad's consolidation of power.
American officials are tracking the situation, and have reported that as many as 500 people have been rounded up in the ongoing sweep, according to the newspaper.
Saudi Arabia's attorney general, Sheikh Saud al-Mujeb, was quoted as saying that detainees had been subjected to detailed interrogations. He went on to say that the investigations were being conducted in secret to protect the integrity of legal procedures and to ensure that the detainees' high social status would not exempt them from justice.
On its part, the Ritz hotel's website said on Monday, "Due to unforeseen circumstances, the hotel's internet and telephone lines are currently disconnected until further notice." The detainees in the hotel have been reportedly banned from using telephones, and accessing internet.
Bookings to the hotel are at present unavailable.