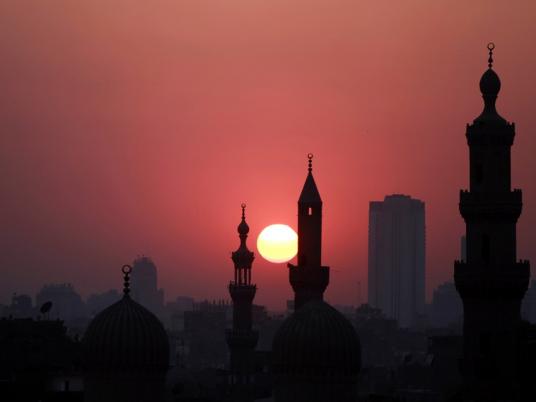 A video of officials from the UK Embassy in Egypt driving around a Tuk Tuk (three wheeled motorized vehicle used as a taxi) in the historical Cairo district of Al-Ghouriya went viral across Egyptian social media on Monday.
The video was posted by UK Ambassador to Cairo John Casson on his official Twitter account, which showed the officials exploring the district while buying clothes to celebrate the arrival of Ramadan.
موظفين السفارة سابوني في المكتب ورايحين الخيامية والغورية من غيري #العيال_كبرت#العيال_هربت#رمضان_كريم pic.twitter.com/TPGYd1z2Ri

— John Casson (@JohnCassonUK) May 21, 2018
Users on various social media websites such as Facebook responded positively on the video through likes and comments.
The Al-Ghouriya district is an ancient street located in the Al-Gamalyia suburb, as part of what is known as Islamic Cairo. Bordered by the Al-Gamaliya Street, it was founded by Sultan Qansouh al-Ghouri.
The district is located on the edge of the Al-Azhar Mosque, separate from the Shrine of Al Hussein Mosque, the souq (marketplace) and Khan Al Khalili.
It features shops for sewing and manufacturing clothes, and features a famous system of commercial clothes shop agencies which the inspired the late novelist Naguib Mahfouz into writing his famous "Cairo Trilogy" book series.
The Egyptian government has been working to renovate the Al-Ghouriya district through the Revival of Islamic Cairo project. The district is now affiliated with the Ministry of Culture and became a cultural and artistic center after its restoration in 2005.