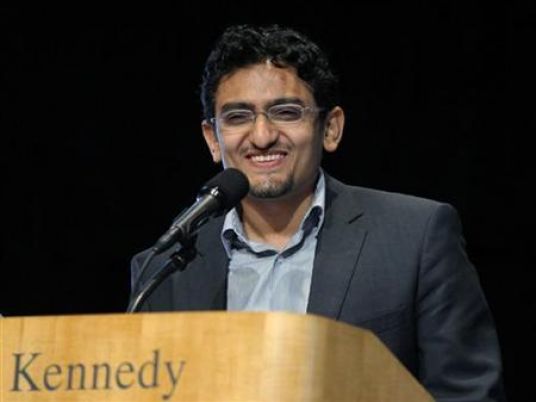 Prominent political activist Wael Ghonim has made a comparison between the detention of Egyptian journalist Ismail Iskandarani by Egypt's State Security Prosecution on Sunday with the United States' official attitude towards
Barton Gellman
, a famed
Washington Post
reporter who exposed US Army and intelligence malpractices.
Iskandarani, who is a researcher with the Egyptian Center for Economic and Social Rights and an independent journalist who specializes in Sinai issues, attended a series of seminars in Europe and the United States prior to his arrest. The prosecutors who remanded him into custody for 15 days are currently interrogating him over charges of his affiliation with the outlawed Muslim Brotherhood and the dissemination of false news to disrupt public security.
Iskandarani's friends believe the Egyptian embassy in Germany requested his arrest, allegedly over views he expressed during the seminars he attended there.
Though Gellman is known to have exposed the systematic torture of detainees by US forces in Afghanistan in 2002, as well as disclosed the US's failure to find alleged weapons of mass destructions in Iraq, "US authorities did not put him on the watchlist, nor did they subject him to forced disappearance," said Ghonim, the administrator for a Facebook page that was instrumental in inspiring Egypt's 2011 uprising against former president Hosni Mubarak.
"Gellman was not referred to military prosecution over charges of circulating false news that tarnish the reputation of the US security service," Ghonim said on his Facebook page, in a sarcastic reference to the charges often placed on reporters by Egyptian authorities.